S Corp Grind, Operational Hassles
Posted May 5, 2019
You're probably thinking that running an S Corp adds all kinds of burdens. Not true. When we ask the appropriate questions and recommend an S Corp election, some clients will say, "Sounds like a lot of work." There are very few additional hassles with an S corporation as compared to other entities. All the things you do now to maintain your financial records remain the same. Determining your business income and expenses remains the same. Whether you compile data to put on a Form 1040 Schedule C or Form 1120S (corporate tax return), the effort from you is identical. Additionally, the things you do in terms of corporate governance such as meetings, minutes and voting, if required, also remain the same.
The two other requirements are paying a reasonable salary to S Corp shareholders through payroll and preparing a corporate tax return. If you use WCG (and you should), then this hassle is ours not yours. Well, not entirely true- we are attached at the hip if we prepare your tax returns, and while we can be demanding for a comprehensive tax return the hassle is mostly ours.
S Corp Salary
The bulk of this chapter is devoted to reasonable S corporation salary theory and calculation. We only mention it here since calculating a reasonable salary and processing payroll is a hassle as a business owner.
Corporate Tax Return
An S Corp must file a corporate tax return by March 15 and there are additional financial reporting requirements. Since an S corporation is a pass-through entity whereby the tax consequences are passed through to the shareholders, the personal tax returns of the shareholders cannot be completed until the S Corp tax return is completed (both can be filed simultaneously). However, if you use WCG to prepare your tax returns, we'll make it seamless and pain free. Ok, taxes and pain free don't really go together, but you get the idea.
S corporations file a Form 1120S and this in turn creates K-1s for all the shareholders. Unlike many other tax professionals, we always create a balance sheet and we always reconcile equity accounts (capital stock, additional paid in capital, retained earnings, shareholder distributions and basis). This can be challenging for us, but we feel it is important for you, the client, and for long-term reporting accuracy.
When you own an S corporation, you are both employee and investor. If you invested $100 into Google, you could only lose $100. Nothing more. The same with your S Corp as an investor. For example, if you invested $10,000 into your business, but your business lost $20,000, your K-1 will show a $20,000 loss but you are only allowed to deduct your basis which is $10,000. Without tracking this information, you could be incorrectly deducting losses in the current year instead of carrying them forward to future years.
More importantly, without shareholder basis information, there is no way to determine the gain on your future business sale. Just like stock sales, when you sell your business for a zillion dollars the IRS will consider all that to be capital gain unless you can prove otherwise.
Creating a balance sheet is also just good accounting practice, and it contributes to the overall tracking of your business's worth. Lenders and investors will also want to see this information if you need leveraged financial assistance for business growth. Recently, a business owner was gifting away chunks of her business to her sons, and her basis needed to be calculated and transferred for gift tax filings. Her balance sheet information was a mess and needed fixing. We are retained frequently to put humpty dumpty back together and build historical balance sheet information.
Business succession, exit strategies, asset sales, business valuation, buy-sell agreements, etc. are topics rarely considered by most small business owners, and that is Ok. But as accountants and business consultants, it is our job to keep you out of future trouble by putting things on the right track today. That starts with your corporate tax returns being comprehensively and accurately prepared, which includes Schedule L (the balance sheet). While we don't look for ways to complicate the heck out of things, demand that your tax professional prepare a balance sheet with your tax returns.
S Corp Costs
Sales pitch alert! WCG specializes in small businesses which have a small number of owners, and often just a one-person show. Did you know that 95% of all S Corps have only one shareholder, and 99% of all S Corps have three or fewer shareholders?
Common S Corp candidates and current clients for WCG are consultants, financial advisors, physicians, chiropractors, doctors, surgeons, anesthesiologists, nurse anesthetists, insurance agents, photographers (the profitable ones), online retailers, FBA retailers, among several others. We also have several medical groups and financial advisor teams.
The tax savings of an S corporation is not in dispute. But what does it cost to have tax preparation, payroll and consultation done? Because small businesses are a core competency for us, we have created Business Advisory Services packages that includes the following-
| | | | | |
| --- | --- | --- | --- | --- |
| | A la Carte* | Vail | Telluride | Aspen |
| 2020 Tax Planning, Preparation | | | | |
| Tax Planning, Tax Projection Worksheets | $350 – $500 | | | |
| Small Business Tax Deductions Optimization | Included | | | |
| Section 199A QBI Tax and Salary Optimization | $300 | | | |
| Estimated Tax Payments (thru payroll or directly) | inc. or $75 per | | | |
| 2020 Business Entity Tax Prep | $800 – $1,200 | | | |
| 2020 Individual Tax Prep, One Owner | $500 – $700 | | | |
| Expat / Foreign Income Calcs, Forms, Filings | $300 – $500 | Add-On | Add-On | Add-On |
| IRS Audit Defense | NA | | | |
| Situational Tax Law Research (up to 3 hours) | $750 | | | |
| 2020 Payroll Services | | | | |
| Reasonable Shareholder Salary Calc (RCReports) | $400 | | | |
| Shareholder Payroll Processing (up to 3) | $1,200 | | | |
| Employee Payroll Processing (up to 25 employees) | $300/month | Add-On | | |
| Annual Payroll Processing (W2s, up to five 1099's) | Included | | | |
| Business Advisory Services | | | | |
| Consulting | | | | |
| Consultation, Periodic Business Reviews (PBR) | $1,000 | Quarterly | Unlimited | Unlimited |
| Complimentary Quick Chats (CQC) | Included | Unlimited | Unlimited | Unlimited |
| Interfacing with Other Service Professionals | $500 | | Unlimited | Unlimited |
| | | | | |
| Financial Analysis | | | | |
| QuickBooks, Xero Consulting | $500 | | | |
| Fractional Controller (Bookkeeping) | NA | Add-On | Add-On | Add-On |
| Financial Statements Analysis, Comparisons | $1,200 | | Quarterly | Quarterly |
| Cash Flow Management and Analysis | $750 – $1,000 | | | |
| First Research, Industry-Focused Consulting | $250 | | | |
| National and Metro Economic Reports | $150 | | | |
| KPI Analysis, Benchmarking, Trend Analysis | $750 – $1,000 | | | |
| Budgeting, Forecasting, Goal-Setting | $750 – $1,000 | | | |
| | | | | |
| Strategy and Maintenance | | | | |
| C-Level Financial Advice and Strategic Planning | Included | | | |
| Succession Planning, Exit Consultation | $750 – $1,000 | | | |
| Annual Business Valuation | $3,000ish | | | |
| Annual Corporate Governance, Meetings | $150 | | | |
| | | | | |
| Annual Fee | | $2,940 | $5,580 | $8,160 |
| Monthly Fee | | $245 | $465 | $680 |
Couple of things to keep in mind- we make very little profits on payroll processing… we offer it as a convenience to our clients. One throat to choke with a single call can be reassuring but if you want to run your payroll, go for it! And… the benefit of WCG preparing both tax returns is that we slide things around depending on income limitations, phaseouts, alternative minimum tax (AMT), etc. Having our arms around both can yield great tax planning and some excellent tax savings!
Some more things to consider- when a partial year remains, our usual annual fee is pro-rated to not charge you for services you didn't use (like payroll and consultation). However, a large chunk of our annual fee is tax preparation which is typically a fixed amount of $1,300 (both corporate and personal). Whether we onboard you in January, July or December, we have to prepare a full-year tax return. This increases the monthly fee for the remaining months of the year but the monthly fee will later decrease in January of the following year to reflect the amounts above.
Break-even analysis is based on our annual fee of $2,940. If an S corporation saves you 8% to 10% (on average) in taxes over the garden-variety LLC, then $2,940 divided by 9% equals $32,667 of net business income after expenses.
You can always find someone to do it for less- we know that. At the same time, we have a vested interest in your success and provide sound tax and business consultation as a part of our service. Here is a link to our Periodic Business Review agenda that we cover throughout the year so our consultation to you is comprehensive-
We also have written a webpage on end of year tax planning-
And, to see our entire fee structure (transparency)-
No more shameless promotion… at least for a while.
1099-MISC Issued to SSN
Another minor inconvenience. There are certain businesses such as insurance agents, investment advisors, realtors and consultants that might be precluded from receiving income and the subsequent 1099-MISC tax form in the business name and EIN. In other words, your Social Security number is being used to report the income to the IRS. Please review the Fleischer Tax Court case in a previous chapter.
Salary First, Distributions and Loans Second
Shareholders must be paid a salary before any shareholder distributions are paid out or loans are advanced to shareholders. This requirement is a technicality. You can take a shareholder distribution as an S Corp owner prior to paying a salary to yourself throughout the year. At the end of the year, however, you must have W-2 income if you received shareholder distributions.
If the business cannot afford to pay salaries, it is not necessarily required to do so. There is some gray area involving large depreciation expenses and other non-cash reductions in business income. So, if you have a pile of cash but experience a loss due to large depreciation, for example, you might still be required to pay salaries. If you believe your business won't be profitable, then we suggest deferring the S Corp election to another tax year. Remember there are provisions allowing a late S Corp election beyond the customary 75-day limitation- take advantage of this option by delaying your election if you are unsure.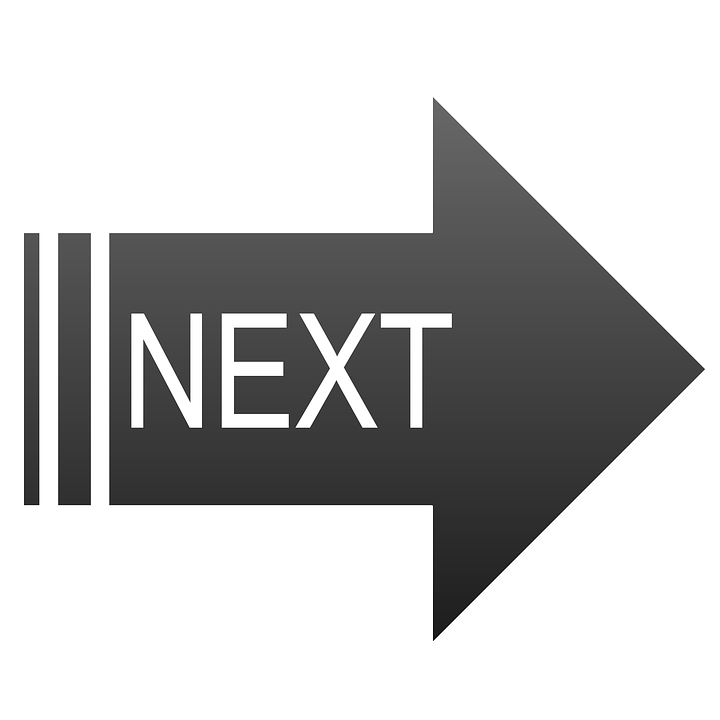 Taxpayer's Comprehensive Guide to LLCs and S Corps : 2019 Edition
This KB article is an excerpt from our book which is available in paperback from Amazon, as an eBook for Kindle and as a PDF from ClickBank. We used to publish with iTunes and Nook, but keeping up with two different formats was brutal. You can cruise through these KB articles, click on the fancy buttons below or visit our webpage which provides more information at-