By Jason Watson, CPA
Posted Tuesday, July 6, 2021
We don't want to spend too much time on sole proprietorships since most people reading this book don't want this arrangement. It also behooves us to say that you cannot elect a sole proprietorship to be taxed as an S corporation. Therefore, if you have been in business for several years without an underlying entity, such as an LLC, then you must first create one and then file an S Corp election to enjoy the benefits of an S corporation. What are those mysterious benefits we keep mentioning? Slow down love… we're getting there!
As a sole proprietor you might still need a state registration or some licensing for your particular line of work (such as real estate agent, massage therapy, family counseling), but it is easy to do without needing to form an LLC. Additional downsides to sole proprietorships include zero financial liability protection, poor transfer of ownership upon expansion or death, and the ugly self-employment taxes. Income and expenses are reported on Schedule C and your Form 1040, a separate business tax return is not necessary.
Having said all this, in some cases a sole proprietorship is preferred. For example, in California, there is an $800 annual franchise tax. If your business is barely a side gig and perhaps more of a hobby that might turn into something one day, then $800 annually might seem expensive. You can easily make a business card with some marketing on it and open another personal checking account for the business activities. Done!
Also, be wary of annual Secretary of State filing fees. Nevada is $350. Massachusetts is massive at $500. These are annual fees for just having an LLC. The pleasure to have an LLC in our state fee. Other states vary between $100 to $250, and a few remain free after the initial filing fee like Texas.
Jason Watson, CPA, is a Senior Partner of WCG, Inc., a boutique yet progressive tax and
consultation firm located in Colorado and South Dakota serving clients worldwide.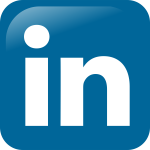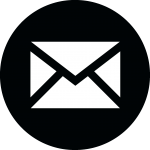 Taxpayer's Comprehensive Guide to LLCs and S Corps

2021-2022 Edition
This KB article is an excerpt from our 430-page book (some picture pages, but no scatch and sniff) which is available in paperback from Amazon, as an eBook for Kindle and as a PDF from ClickBank. We used to publish with iTunes and Nook, but keeping up with two different formats was brutal. You can cruise through these KB articles online, click on the fancy buttons below or visit our webpage which provides more information at-
Taxpayer's Comprehensive Guide to LLCs and S Corps 2021-2022 Edition