By Jason Watson, CPA
Posted Wednesday, October 13, 2021
Founded by Tina and Jason Watson, WCG Inc. has provided worldwide tax preparation and business consulting from our Denver and Colorado Springs CPA firm offices since 2007. Given our unique expertise and the efficiency of virtual relationships, we have pioneered the online tax accountant presence for over a decade. Our clients are primarily in California, Nevada, Colorado, Texas, the Midwest, Florida and the eastern seaboard. This makes sense given the largest GDP producers for the country reside in the same areas. We also have several expats operating domestic businesses from overseas!
Since the beginning of our firm, WCG has been using secure client portals to safely exchange financial information, giving you access to excellent service and advice, while saving you time and resources. In-person appointments are nice, even better with donuts, but are not required. Yes, hugs and handshakes cannot be replaced, but phone calls, emails, push notifications and direct interaction on your cell phone, chat service and video-conferencing allow great communication without chewing up a bunch of your time. Given our new landscape of public safety and security, a virtual relationship with your tax consultant and business advisor is essential. Over 80% of our business clients are outside of Colorado!
With over 40 tax and business consultation professionals including several CPAs and Enrolled Agents (EAs) on our team, WCG consults on corporation structures, business coaching, industry analysis, executive benefits, retirement planning, exit strategies and business valuations, income modeling and tax representation. Not all firms can say they offer this approach beyond the nuts and bolts of accounting and tax preparation. Here is some more information on our team-
This depth is an incredible benefit to our clients, including our professional network of knowledgeable Colorado CPAs. And No, we are not the stuffy firm down the street. We are your advocate!
Jason Watson, CPA, is a Senior Partner of WCG, Inc., a boutique yet progressive tax and
consultation firm located in Colorado and South Dakota serving clients worldwide.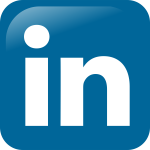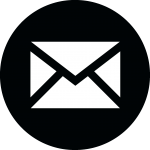 Taxpayer's Comprehensive Guide to LLCs and S Corps

2021-2022 Edition
This KB article is an excerpt from our 430-page book (some picture pages, but no scatch and sniff) which is available in paperback from Amazon, as an eBook for Kindle and as a PDF from ClickBank. We used to publish with iTunes and Nook, but keeping up with two different formats was brutal. You can cruise through these KB articles online, click on the fancy buttons below or visit our webpage which provides more information at-
Taxpayer's Comprehensive Guide to LLCs and S Corps 2021-2022 Edition