Chap 10 – Comingling of Money
By Jason Watson, CPA
Posted Sunday, October 10, 2021
We've mentioned this previously, and we'll do it again here. Rule #1- Please get a separate checking account for your business, preferably with the same bank as your personal checking account so transfers (shareholder distributions) are easy. Rule #2- Do not pay for personal expenses or any mixed-use expense with business funds.
This is bad for several reasons- the IRS hates it. It erodes the corporate veil which is already dangerously thin since you are a closely held corporation. Lastly, if you need to re-construct your financials because of a QuickBooks disaster or some other calamity, having your business transactions compartmentalized within a bank account makes life better. All money coming in is income. All money going out is an expense or a distribution (or equipment purchase or loan payment).
Read Rule #2 again. It is imperative to keep an arms-length perspective on you, the employee, and relationship with the S corporation. If you worked for Google or Ford, you wouldn't be able to get the business to buy your groceries or pay your mortgage directly. Same thing with your business. Please refer to our chapter on tax deductions and fringe benefits for a nice table.
Jason Watson, CPA, is a Senior Partner of WCG, Inc., a boutique yet progressive tax and
consultation firm located in Colorado and South Dakota serving clients worldwide.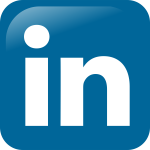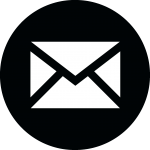 Taxpayer's Comprehensive Guide to LLCs and S Corps

2021-2022 Edition
This KB article is an excerpt from our 430-page book (some picture pages, but no scatch and sniff) which is available in paperback from Amazon, as an eBook for Kindle and as a PDF from ClickBank. We used to publish with iTunes and Nook, but keeping up with two different formats was brutal. You can cruise through these KB articles online, click on the fancy buttons below or visit our webpage which provides more information at-
Taxpayer's Comprehensive Guide to LLCs and S Corps 2021-2022 Edition