By Jason Watson, CPA
Posted Sunday, October 10, 2021
Before we go too far down the road, your business needs to track the amounts paid for fringe benefits so they may be included as Officer Compensation on Line 7 of your S Corp tax return and Box 1 of your W-2. Specifically-
Self-employed health insurance premiums,
Health Savings Account (HSA) contributions made by the business
Personal use of business assets such as automobiles and airplanes.
There are others, but these are the biggies. If you are using accounting software or even Excel, each of these should be a separate category. If you wanted to get fancy, you could have an account labeled "Officer Compensation" with sub-accounts being Wages, health insurance, HSA, HRA and Other.
In QuickBooks-ese, it would look like this-
Officer Compensation : Wages
Officer Compensation : Health Insurance
Officer Compensation : HSA
Officer Compensation : HRA
Officer Compensation : Other
At tax time, your profit and loss statement would then be framed and hung on our smart client wall. Yes, we have a not-so-smart client wall too which is thankfully much smaller since it is temporary until we give you the "see… how it works is…" tutoring during a Periodic Business Review.
Jason Watson, CPA, is a Senior Partner of WCG, Inc., a boutique yet progressive tax and
consultation firm located in Colorado and South Dakota serving clients worldwide.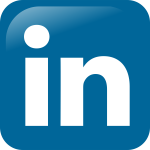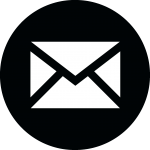 Taxpayer's Comprehensive Guide to LLCs and S Corps

2021-2022 Edition
This KB article is an excerpt from our 430-page book (some picture pages, but no scatch and sniff) which is available in paperback from Amazon, as an eBook for Kindle and as a PDF from ClickBank. We used to publish with iTunes and Nook, but keeping up with two different formats was brutal. You can cruise through these KB articles online, click on the fancy buttons below or visit our webpage which provides more information at-
Taxpayer's Comprehensive Guide to LLCs and S Corps 2021-2022 Edition