Small Business Accountant
Posted Wednesday, July 8, 2020
The strongest reason for using a small business accountant is- you do what you do best with your time. Let us do what we do best with ours. Sure, you trot down to BestBuy and buy the latest and greatest of QuickBooks. Or better yet launch a new QuickBooks Online account. But the negative effects of that move can be insidious.
First, QuickBooks makes everyone feel like an accountant. Accounting is a profession, not a hobby. Yeah, that was harsh. What we know about business owners is that they are great at making widgets and typically lousy at accounting. No biggie, but most business owners are smart, do-it-yourself types who really need to let go and focus on the widgets.
Let's not forget the 5 years of business school plus a killer exam that CPAs are required to do. QuickBooks is a garbage in garbage out system- it won't prevent you from depreciating real estate under Section 179 (which is a No-No by the way). QuickBooks won't prevent goofy payroll or balance sheet entries either. Your balance sheet will balance… QuickBooks will make sure of that, but it won't ensure accuracy… only a human can do that.
Most importantly, would you rather be closing your next sale or BBQing on a Sunday with buddies, or getting sucked into the world of accounting at the hands of your latest QuickBooks purchase? Focus on growing your business, and your small business CPA will focus on analyzing the data for operational considerations and reporting it to the IRS while minimizing the tax consequence.
What We Offer As Your Small Business CPA
WCG offers accurate and comprehensive financial reporting with our small business accountant and business advisory services. An in-house bookkeeper is good, but another set of objective eyes can prevent errors and possible fraud. Banks, lenders and IRS agents prefer a set of accounting records and financials that have been prepared by a small business accountant with the involvement of a Certified Public Accountant. Remember, these professionals review financial records every day, and they can quickly spot accidental inconsistencies and errors. Heck, even Stripe, Square, PaySimple which offers ACH and credit card processing might require financial reports to judge your credit worthiness (since they float you money hoping for no chargebacks by credit card users).
Therefore, WCG has recently introduced a new small business CPA function for business owners as your bookkeeper accountant, and if necessary, as your Fractional Controller. We would provide A-Z service as your tax accountant, business consultant, Controller and bookkeeper. We can also add payroll service as well.
A one throat to choke approach. Does this sound like a solution worth considering? We believe so! Keep reading…
Bookkeeping Accountant Pricing Model
We jump off at $400 per month which includes two accounts (such as a checking account and credit card) and 250 or fewer transactions per month. Do we really count the transactions? Not really… but we have to start somewhere.
We only support QuickBooks Online and our fee includes the QBO subscription fee. The huge benefit of QBO is that you can see your data in real time (ready only access) from your computer or mobile device. However, you will only be allowed read-only access since we need to maintain 100% custody of the financial data if we have a bookkeeping engagement; in other words, you cannot directly help. What does all this get you?
WCG will provide the following bookkeeping services-
Monthly bank reconciliation.
Recording payroll journal entries and other recurring entries (such as depreciation or loan interest for accurate tax planning).
Detailed list of outstanding reconciliation items for your review and clarification.
Financial statement presentation delivered by the 25th of the following month for management / internal use only.
One on one analysis of financial statements with you.
What if your square peg doesn't fit our $400 round hole above? No biggie… we can customize a fee that makes sense to you. Over 80% of our small business owners pay less than $550 per month for bookkeeping. An account here and a few more transactions there doesn't dramatically compound your accounting services fee.
Custom!
We can bundle all sort of things together. Our Business Advisory Service plans typically include corporate tax preparation, individual tax preparation, shareholder payroll processing, unlimited consultation and tax planning. We can easily add accounting services and employee payroll to our plans. Just ask!
Fine Print
Our bookkeeping services are limited. We do not provide invoicing, accounts receivable monitoring and collection, paying invoices or accounts payable accruals. Bookkeeping will generally be done on a cash-basis (if accrual-basis bookkeeping is required then more discussion is necessary).
Our bookkeeping services cannot be relied on to disclose errors, irregularities, or illegal acts, including fraud or embezzlement, that might exist. However, we will inform the appropriate level of management specifically designated by you, of any material errors that come to our attention and any irregularities or illegal acts that come to our attention, unless they are clearly inconsequential.
In addition, we are not providing what our industry considers compilations, reviews or audits. These are terms of art and they have very specific meaning. Our bookkeeping engagement is not providing assurance services.
Financial Statements Analysis
Accounting is more than memorializing transactions for a small business. It is the business consultation based on the information that allows owners to manage his or her business. WCG will analyze financial statements to look for obvious misstatements and errors. This includes-
Common-size (vertical) analysis where categories are compared to revenue.
Year over year, or period over period (horizontal) analysis where categories are compared to themselves over time.
Analyzing the data for tax savings and operational opportunities.
There are two questions we want to answer. What does a financial statement mean to you? And how can you use it get more out of your business?
Additionally, one of our concerns with financial statements and accounting records that are not prepared by a CPA firm is that you might not be getting all the tax deductions you are entitled to.
Industry Statistics, Comparisons
As your small business accountant and Virtual Controller, WCG  can also create charts and graphs to determine trends in your sales, or other expense categories that are sensitive to your success. For example, cost of goods sold is critical to those in the fast food industry (quick service restaurant)- how do you compare to yourself in previous months or years, and how do you compare to others in the same business?
Statistical comparisons and trend analysis is a service we provide to each owner to identify action items and areas needing improvement. We can leverage Fathom reporting and First Research to When factoring the impact of cost of goods sold, labor and rent on business profits, the variations can be dramatic. We will work with you to keep more of your money as you continue to develop your business.
Anyone can crunch numbers. But we crunch numbers and tell you what they mean, plus offer business consultation and coaching to create a successful future.
QuickStart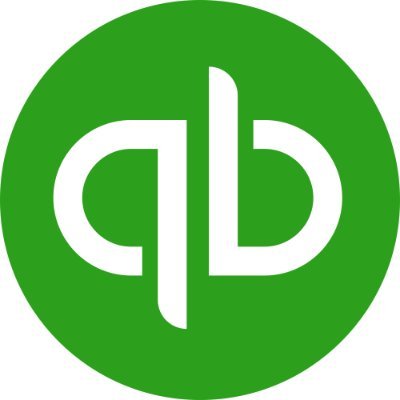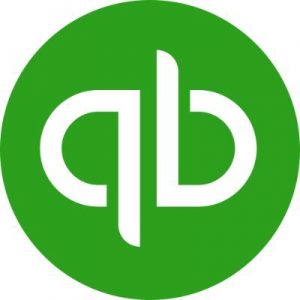 Not ready for someone else to do your bookkeeping, but you need some help? Several small business owners can easily manage their financial transactions with Excel, however, at times the use of QuickBooks is preferred. WCG only supports and will only accommodate QuickBooks Online (QBO) for our QuickStart program and for tax preparation including tax planning. In other words, we cannot accept or use desktop QuickBooks data files.
QuickStart includes-
Set-up QBO
Chart of Accounts
Linking bank accounts
Company legal info in QuickBooks (Address, EIN, etc.)
Training to show the basics of how to use QBO (typically 90 minutes)
How to create invoice
How to apply a payment
How to code bank feed transactions
How to match transactions
How to reconcile bank and credit card accounts
How to create adjusting journal entries for external payroll data, tax return data, etc.
How to change system configuration
Answer any questions during the session
Three months of general support and answering "how to" questions regarding QBO
QuickStart does not include payroll setup within QuickBooks.
Payroll Services
WCG offers payroll services in a variety of forms and function, and we tailor a system that is custom to your needs. Anyone can set up the withholding accounts and run payroll- a quick warning however. If you think the IRS is crazy about income taxes, they are insanely fanatical about timely and proper payroll taxes. Fines and penalties can jump up right quick if payroll is messed up. And, payroll never sleeps! Click on the button below to learn more-
Small Business Accountant Consultation
Do you have more questions about how this works? Not sure what a small business CPA does? Do you have questions about your own accounting and financial records? Not sure what is tax deductible? Let's chat!
WCG is a full service tax consultation and business advisory firm focusing on small business accountant services.