1099-NEC Issued to Your SSN
By Jason Watson, CPA
Posted Sunday, October 10, 2021
Let's back up and talk about the 1099-NEC versus 1099-MISC. The 1099-NEC which stands for non-employee compensation was last used in 1982 until the IRS revived it for the 2020 tax year. Why? No one really knows, but the IRS pawned off the excuse of varying filing deadlines within the 1099-MISC, and to simplify, they spun off the 1099-NEC again.
Receiving a 1099-NEC is another minor inconvenience. Generally, we nominate the income to the business. Mechanically we bring the income into your individual tax return (Form 1040) so it is reported correctly, but then make an adjustment along with notations to assign the income to your S corporation tax return (Form 1120S). Ideally, S Corps should not be receiving 1099-NEC's at all. You can alert your clients or customers accordingly by completing and submitting a W-9 to each of them (and cross your fingers).
There are certain businesses such as insurance agents, investment advisors, realtors and consultants that might be precluded from receiving income and the subsequent 1099-NEC tax form in the business name and EIN. In other words, your Social Security number is being used to report the income to the IRS.
For certain people in the financial advisory sector, the tides are changing. More and more of these professionals are creating registered investment advisor (RIA) firms, and as such FINRA, the SEC and the higher ups at investment banks are allowing for 1099-NECs to be issued to the business's EIN instead of your personal SSN. This certainly simplifies things.
Please review the Fleischer Tax Court case in a previous chapter for more details on this conundrum.
Jason Watson, CPA, is a Senior Partner of WCG, Inc., a boutique yet progressive tax and
consultation firm located in Colorado and South Dakota serving clients worldwide.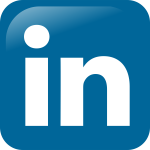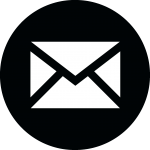 Taxpayer's Comprehensive Guide to LLCs and S Corps

2021-2022 Edition
This KB article is an excerpt from our 430-page book (some picture pages, but no scatch and sniff) which is available in paperback from Amazon, as an eBook for Kindle and as a PDF from ClickBank. We used to publish with iTunes and Nook, but keeping up with two different formats was brutal. You can cruise through these KB articles online, click on the fancy buttons below or visit our webpage which provides more information at-
Taxpayer's Comprehensive Guide to LLCs and S Corps 2021-2022 Edition