By Jason Watson, CPA
Posted Monday, October 18, 2021
This in itself is not a reason to avoid the S corporation election, but there is not a better place for this material. State nexus stuff is getting very complicated so we decided to make this a separate chapter since it will continue to grow over time.
Every year all 50 states plus the District of Columbia and New York City participate in a survey conducted by Bloomberg. Here is the link for the latest results, but a warning is in order first. The 2017 report is 523 pages (yet the table of contents is rich with detail to find your particular area of interest).
There is also an executive summary for 2018 available from Bloomberg, and it is only 20 pages (nice!)-
There are several concepts here and a ton of material. Here is the mini table of contents-
Physical and Economic Presence, Nexus Attached
Services and Tangible Personal Property (TPP)
Costs of Performance, Market-Based Approach
FBA, Drop Shipments, Trailing Nexus Revisited
We will explore each of these in turn, and then attempt to bring it all together with a recap. The operative word is attempt since this stuff is changing all the time and will continue to evolve through court decisions, state legislation and the impending congressional moves.
Jason Watson, CPA, is a Senior Partner of WCG, Inc., a boutique yet progressive tax and
consultation firm located in Colorado and South Dakota serving clients worldwide.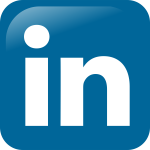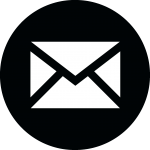 Taxpayer's Comprehensive Guide to LLCs and S Corps

2021-2022 Edition
This KB article is an excerpt from our 430-page book (some picture pages, but no scatch and sniff) which is available in paperback from Amazon, as an eBook for Kindle and as a PDF from ClickBank. We used to publish with iTunes and Nook, but keeping up with two different formats was brutal. You can cruise through these KB articles online, click on the fancy buttons below or visit our webpage which provides more information at-
Taxpayer's Comprehensive Guide to LLCs and S Corps 2021-2022 Edition