By Jason Watson, CPA
Posted Sunday, July 11, 2021
Not everything that glitters is gold so there are a handful of downsides, some manageable, to the S Corp election or having an LLC. A lot of these examples stand alone, and some of these depend on the net income of the business and other external factors. WCG can help guide you through the decision-making process.
And No, there are not 185 reasons- it was just a self-proclaimed catchy number. Most of these reasons in the beginning of this chapter focus on S corporations. However, there are some general pains with having any type of formalized entity, and those are near the end.
Specifically, in this chapter we will review these disadvantages to having an S corporation-
Increased cost (tax preparation, payroll taxes)
Among other smaller issues
Specific to S corporations, we ask these general questions of each business owner before diving into the nitty-gritty-
Does your business earn over $30,000 net income after expenses? Say Yes.
Are you located in New York City or Tennessee where S corporation tax rates are egregious and suck up all the Federal tax savings? New Hampshire?

Say No

(unless you are being limited by Section 199A for lack of wages).
Do you have other W-2 income that exceeds or comes close to exceeding the Social Security limits of $142,800 (for the 2021 tax year)? Say No.. If you say Yes, we need net ordinary business income after expenses and deductions to exceed $250,000 in #1 above.
Is this a going concern? In other words, is the business going to continue to earn the same income or more each year? Say Yes.
Do you have an LLC or some other entity in place that can be elected to be taxed as an S Corp? Say Yes. If you say No, we have options just not elegant ones.
Are you still here? Excellent news… then read on!
Jason Watson, CPA, is a Senior Partner of WCG, Inc., a boutique yet progressive tax and
consultation firm located in Colorado and South Dakota serving clients worldwide.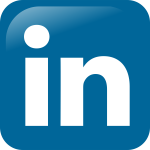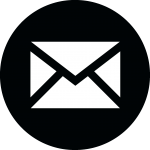 Taxpayer's Comprehensive Guide to LLCs and S Corps

2021-2022 Edition
This KB article is an excerpt from our 430-page book (some picture pages, but no scatch and sniff) which is available in paperback from Amazon, as an eBook for Kindle and as a PDF from ClickBank. We used to publish with iTunes and Nook, but keeping up with two different formats was brutal. You can cruise through these KB articles online, click on the fancy buttons below or visit our webpage which provides more information at-
Taxpayer's Comprehensive Guide to LLCs and S Corps 2021-2022 Edition