Exit Plans, Business Succession
By Jason Watson, CPA
Posted Tuesday, July 6, 2021
Nothing lasts forever, even the Cubs eventually won a pennant. If your business partner is not your spouse, understand that you could suddenly find yourself in business with his or her spouse or children. Image you and your partner. Happy as a clam. Successful. Cement truck. Dead. She left everything she owned to her whacked out children including her portion of the business. Now you and her kids are partners. Wonderful. Do scenes from Horrible Bosses come to mind?
But valuation and funding are the biggest hurdles. For example, the business might be worth a zillion dollars, but has no cash. Or the value is all tied up in assets, such as houses, buildings or machinery. Exit plans or Buy-Sell Agreements really make sense only when the business has value.
In many cases, especially specified service trades or business such as accountants, financial advisors, etc., the remaining partner or partners can simply start up a new business in a different name, and carry on as usual. Huh? Example time. Let's say you and your partner are accountants. Living the high life, declining Robin Roberts interviews, driving fancy cars, etc. One day you decide to call it quits. In this situation, both partners could simply split the office equipment and break away with his or her book of the business and move on as individuals.
Jason Watson, CPA, is a Senior Partner of WCG, Inc., a boutique yet progressive tax and
consultation firm located in Colorado and South Dakota serving clients worldwide.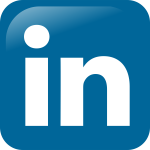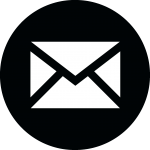 Taxpayer's Comprehensive Guide to LLCs and S Corps

2021-2022 Edition
This KB article is an excerpt from our 430-page book (some picture pages, but no scatch and sniff) which is available in paperback from Amazon, as an eBook for Kindle and as a PDF from ClickBank. We used to publish with iTunes and Nook, but keeping up with two different formats was brutal. You can cruise through these KB articles online, click on the fancy buttons below or visit our webpage which provides more information at-
Taxpayer's Comprehensive Guide to LLCs and S Corps 2021-2022 Edition