Single Member Limited Liability Company
By Jason Watson, CPA
Posted Tuesday, July 6, 2021
Single-member limited liability companies (what we abbreviate as SMLLC) are treated the same way as a sole proprietorship since in the eyes of most taxing agencies SMLLCs are considered a disregarded entity. Just as the name suggests, the entity is disregarded for tax purposes and all business activities are reported on Schedule C and your Form 1040.
While the IRS disregards the general SMLLC, several states have a separate form or filing. California uses Form 568. New York uses Form IT-204 LL. Texas has an annual franchise tax filing on Form 05-163. We can keep going but you get the idea.
Therefore, SMLLC equals sole proprietor from a federal taxation perspective and most states. However, keep in mind that a SMLLC enjoys some distinct benefits over a sole proprietor such as liability protection and improved transfer of ownership through its Operating Agreement.
Jason Watson, CPA, is a Senior Partner of WCG, Inc., a boutique yet progressive tax and
consultation firm located in Colorado and South Dakota serving clients worldwide.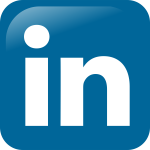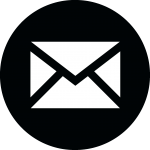 Taxpayer's Comprehensive Guide to LLCs and S Corps

2021-2022 Edition
This KB article is an excerpt from our 430-page book (some picture pages, but no scatch and sniff) which is available in paperback from Amazon, as an eBook for Kindle and as a PDF from ClickBank. We used to publish with iTunes and Nook, but keeping up with two different formats was brutal. You can cruise through these KB articles online, click on the fancy buttons below or visit our webpage which provides more information at-
Taxpayer's Comprehensive Guide to LLCs and S Corps 2021-2022 Edition