Additional Section 199A Reporting on K-1
By Jason Watson, CPA
Posted Tuesday, October 19, 2021
Partnerships (Form 1065) and S Corporations (Form 1120S) must report a bunch of additional crud on the generated K-1s. Just another tax return preparation fee hike courtesy of your Section 199A lawmakers.
Each partnership or S Corp must determine if any of its trades or businesses are specified service trades or businesses, and report this as such on the K-1. So now there is huge risk by the accounting firm preparing the K-1 for the partner or shareholder who is relying on that data for individual tax return preparation. Yes, there was always this risk, but now it is much larger since the SSTB determination will be one of the deciding factors in the Section 199A waterfall.
The K-1 will also have the partner or shareholder's allocable share of qualified business income, W-2 wages and unadjusted basis immediately after acquisition of qualified property.
Jason Watson, CPA, is a Senior Partner of WCG, Inc., a boutique yet progressive tax and
consultation firm located in Colorado and South Dakota serving clients worldwide.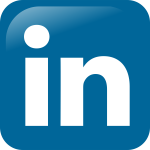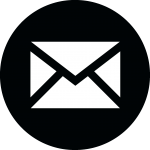 Taxpayer's Comprehensive Guide to LLCs and S Corps

2021-2022 Edition
This KB article is an excerpt from our 430-page book (some picture pages, but no scatch and sniff) which is available in paperback from Amazon, as an eBook for Kindle and as a PDF from ClickBank. We used to publish with iTunes and Nook, but keeping up with two different formats was brutal. You can cruise through these KB articles online, click on the fancy buttons below or visit our webpage which provides more information at-
Taxpayer's Comprehensive Guide to LLCs and S Corps 2021-2022 Edition