Distributions in Excess of Basis
By Jason Watson, CPA
Posted Sunday, October 10, 2021
Sounds ominous doesn't it? It can be a big ol' pain in the tax butt frankly. What the heck are we talking about?
We described this in Chapter 4 in good detail but the simple nuts and bolts of shareholder distributions in excess of basis goes like this- let's say you inject $1,000 into your business as startup capital, and your business has a net ordinary business income after expenses and deductions of $20,000. Your shareholder basis is $21,000. However, due to some interesting accounting dynamics, your business has $30,000 in cash and you distribute $25,000 as shareholder distributions.
You just triggered a shareholder distribution in excess of basis by $4,000 ($25,000 less $21,000), and this creates a capital gain and associated taxes.
Two of the top three reasons this occurs is depreciation and loans which separately create a cash greater than income situation. And the third reason shareholder distributions in excess of basis is bad historical basis data.
Please refer to Chapter 4 for more details. Keep in mind that a shareholder distribution in excess of basis is not always a bad thing; it is taxed as a capital gain which might be leveraged well on a tax return for certain taxable events and positions.
Jason Watson, CPA, is a Senior Partner of WCG, Inc., a boutique yet progressive tax and
consultation firm located in Colorado and South Dakota serving clients worldwide.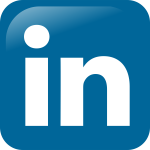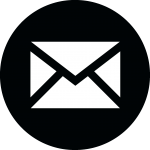 Taxpayer's Comprehensive Guide to LLCs and S Corps

2021-2022 Edition
This KB article is an excerpt from our 430-page book (some picture pages, but no scatch and sniff) which is available in paperback from Amazon, as an eBook for Kindle and as a PDF from ClickBank. We used to publish with iTunes and Nook, but keeping up with two different formats was brutal. You can cruise through these KB articles online, click on the fancy buttons below or visit our webpage which provides more information at-
Taxpayer's Comprehensive Guide to LLCs and S Corps 2021-2022 Edition