By Jason Watson, CPA
Posted Tuesday, July 6, 2021
The tax law is continuously changing from the acts of our government, to the decisions by the Tax Court and Federal courts, and through notices and private letter rulings from the IRS. In addition to changes, other topics of interest pop up in various trade journals such as Journal of Accountancy, Tax Adviser and Kiplinger's Tax Letter. As we discover other issues concerning LLCs, S Corporations and self-employment taxes, we want to get the word out right away.
More importantly, the frequent business consultations we perform and the questions we field provide a steady stream of new ideas that are worthy of being wormed into this book. So here's to you- the curious small business owner helping others.
Currently this book is our 2021-2022 Edition and includes the pertinent and permanent changes to our tax code which came about during the COVID nuttiness. We cannot wait to get back to the days of giving sound business and tax consultation from the comforts of our beach chairs sans laptop. Today with the speed and volume of the changes, we are in a continuous mode of education.
We encourage you to visit our website for information on updates-
In addition, please check out our blog from time to time for discussion of current tax issues-
Note: As much as we attempt to update our book periodically throughout the year, our blog posts allow us to provide more frequent updates. We encourage you to visit. We are a tax and consultation firm first, and a book-writing firm second; we kindly ask for some patience.
Jason Watson, CPA, is a Senior Partner of WCG, Inc., a boutique yet progressive tax and
consultation firm located in Colorado and South Dakota serving clients worldwide.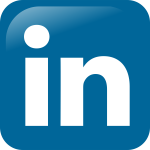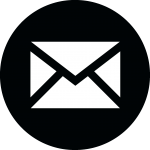 Taxpayer's Comprehensive Guide to LLCs and S Corps

2021-2022 Edition
This KB article is an excerpt from our 430-page book (some picture pages, but no scatch and sniff) which is available in paperback from Amazon, as an eBook for Kindle and as a PDF from ClickBank. We used to publish with iTunes and Nook, but keeping up with two different formats was brutal. You can cruise through these KB articles online, click on the fancy buttons below or visit our webpage which provides more information at-
Taxpayer's Comprehensive Guide to LLCs and S Corps 2021-2022 Edition