Search Knowledge Base by Keyword
Additional S Corp Salary Considerations
By Jason Watson, CPA
Posted Friday, October 8, 2021
Beyond the reasonable salary theories and jumping off points, there are some things to keep in mind as Officer Compensation is determined.
Social Security
As mentioned before, the 35-40% salary is just a jumping off point. There are several factors that need to be considered and they can be competing. For example, you might want a higher salary to add to your Social Security basis. We demonstrated this in an earlier chapter, and a snippet of that is reprinted here.
The maximum Social Security benefit for 2021 is $3,957 per month for those who delay until age 70, or $3,135 for those who start benefits at full retirement age (FRA). Using SSA.gov's calculator, at $60,000 in salary with an age of 50 your benefit would be $1,955 at age 67 in today's dollars. A $100,000 salary would have a benefit of $2,675.
Social Security Wage Limit (2021)
142,800
Max Benefit Retiring at 67 Years Old
3,135
Max Benefit Retiring at 70 Years Old
3,957
Retire at 67 years Old
Retire at 70 years Old
Salary
% of Max
Benefit
% of Max
Delta
Benefit
% of Max
Delta
20,000
14%
1,037
33%
19%
1,306
33%
19%
40,000
28%
1,496
48%
20%
1,897
48%
20%
60,000
42%
1,955
62%
20%
2,487
63%
21%
70,000
49%
2,185
70%
21%
2,782
70%
21%
80,000
56%
2,415
77%
21%
3,078
78%
22%
90,000
63%
2,567
82%
19%
3,227
82%
19%
100,000
70%
2,675
85%
15%
3,365
85%
15%
120,000
84%
2,890
92%
8%
3,642
92%
8%
142,800
100%
3,135
100%
0%
3,957
100%
0%
Whoa! Look at those deltas between salary and benefits right around $90,000 to $100,000 in salary. This would suggest that salaries above $90,000 have a steep diminishing return on increasing SSA benefits. Or, said differently, salaries below $90,000 have a good retirement benefit for your salary buck. Additionally, consider that paying $140,000 costs about $7,500 in additional taxes without a corresponding strong future benefit ($50,000 x 15.3%).
Do you pay yourself $90,000 just to get the most SSA benefit relative to the increased Social Security and Medicare taxes? Consider this-
If you paid yourself $60,000 instead of $90,000 you would lose $612 in SSA benefits per month, or about $146,880 assuming 240 months (or 20 years of life remaining at 67 years old).
However, you would save $4,590 in Social Security and Medicare taxes per year with a $30,000 lower salary. If you worked for 30 years, and those tax savings earned 5%, you will have over $320,000 accumulated.
Again, something to consider.
Maximize Your 401k Contribution
You also might want a higher salary to maximize your i401k plan or solo 401k plan. You can contribute up to $19,500 (for the 2021 tax year) plus $6,500 catch-up if 50 or older. Therefore if you are 55 years old you might want your salary to be at least $25,000. There are instances where a $290,000 salary (for the 2021 tax year) might be the best solution given age-based profit sharing and defined benefits pensions.
Oftentimes, these small business retirements plans are added to the traditional 401k plan to "turbocharge" them. It seems crazy to want to pay a $290,000 salary when one of the resounding themes is to have a low salary, but there could be significant tax savings. See our chapter dedicated to self-employed retirement plans for more details or this link-
Health Insurance Floor
Another competing interest, or at least a factor, is health insurance and HSA contributions. Generally, you must have income subject to Social Security and Medicare taxes that are equal to or higher than your health insurance premiums. Huh?
Let's say you have not elected S Corp tax treatment on your LLC, and your LLC has a net ordinary business income after expenses and deductions of $10,000. This is subject to self-employment taxes (Social Security and Medicare). If your health insurance premiums are $15,000, only $10,000 would be deducted as self-employed health insurance (a direct adjustment to income) and the $5,000 remainder would be deducted on Schedule A subject to those limitations.
Same thing in S Corp land. If your self-employed health insurance is $15,000 per year, you must pay yourself at least $15,000 in salary to be able to fully deduct the premiums as self-employed health insurance. Your $15,000 salary is subject to Social Security and Medicare taxes just like your $10,000 LLC income above.
Jason Watson, CPA, is a Senior Partner of WCG, Inc., a boutique yet progressive tax and
consultation firm located in Colorado and South Dakota serving clients worldwide.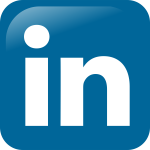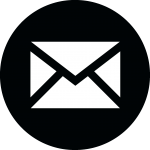 Taxpayer's Comprehensive Guide to LLCs and S Corps

2021-2022 Edition
This KB article is an excerpt from our 430-page book (some picture pages, but no scatch and sniff) which is available in paperback from Amazon, as an eBook for Kindle and as a PDF from ClickBank. We used to publish with iTunes and Nook, but keeping up with two different formats was brutal. You can cruise through these KB articles online, click on the fancy buttons below or visit our webpage which provides more information at-
Taxpayer's Comprehensive Guide to LLCs and S Corps 2021-2022 Edition