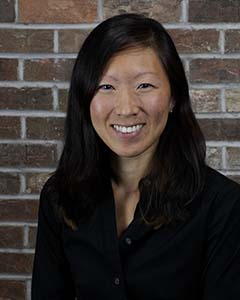 Brittany Johnson, Accounting Services
Brittany grew up in New Haven County, Connecticut. She likes engineering sets, Legos, workbooks, art and music. Her mother told her she should be an Accountant at 19. She didn't believe her, yet, here we are.  She has always loved messing around with numbers.
She got her B.S. in Accounting in Fall of 2014. She is now completing a duel degree. A M.S. in Management/M.S. in Organizational Leadership, Concentration in Accounting, with plans to graduate in 2022.
In Brittany's free time, you can find her with her smart and supportive significant other. She also has 2 boys, ages 8 and 9, who love doing the usual boy things. She also enjoys taking dance lessons, reading up on modern neuroscience and psychology research, taking short hikes and jogging.
Fun fact: She can visually recall random information that she has seen.