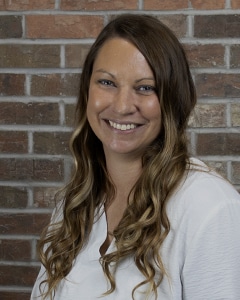 Sara Davis, Tax Supervisor
Sara was born and raised in Wyoming and still calls it home. She attended the University of Wyoming and graduated with a Bachelors of Science in Accounting.
Accounting sort of chose her. She originally wanted to be a nurse, but quickly learned that wasn't for her. So she took some business classes to see if they would peak an interest and after the first class she knew this was the profession for her.
Sara is married with three kids and two dogs. When she is not working, she likes to be outdoors in nature.  You can find her hiking, camping, kayaking and rock climbing. Her kids also keep her busy with hockey and FFA.