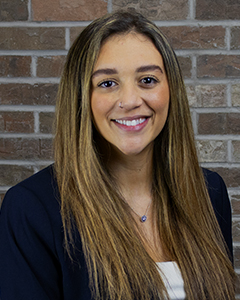 Mallory Richardson, Executive Assistant
Mallory was born and raised here in Colorado Springs. She loved playing sports as a kid as well as being outdoors and playing with friends. She is currently attending the University of Colorado at Colorado Springs, pursuing a bachelor's in business. Her favorite subjects are history and English.
She chose accounting because it's important to her to have the ability to help others and make their life run as smooth as possible.
Mallory has a dog who absolutely loves taking naps and playing in the snow. In her free time she enjoys reading and having dinner. She still loves playing sports, even to this day. She was a volleyball coach and played it for most of her life.