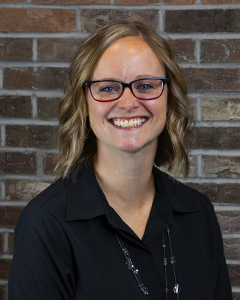 Terra Plamp, CPA, Training Supervisor
Terra grew up in South Dakota and enjoyed playing sports, especially gymnastics! She graduated from Southwest Minnesota State University in 2007 and chose the accounting profession because of her love for organization and problem solving!
Terra is married and has two children and one fur baby! In her free time, she enjoys reading suspenseful books and teaming up with her husband to chase their kids around in their adventures!