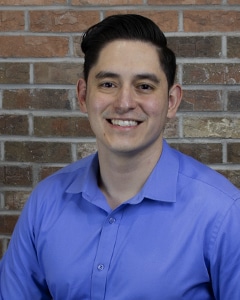 Claudio Gil, CPA, Tax Supervisor
Claudio Grew up in southern California and enjoyed playing video games, soccer, baseball and track as a kid. He graduated from Cal State Fullerton in 2020. His favorite subjects were business administration, sales, and marketing (the psychology of business)!
He pursued accounting because his parents are entrepreneurs but never had a formal background since they immigrated to the United States. He wants to help small business owners like his parents.
Claudio has a girlfriend, Jenny, two cats, Mittens and Mocha, and plans to be engaged soon. In his free time, he likes to read self-help books and stay tuned in to the accounting industry as a whole. When I'm not working, I'm enjoying drinks with friends or playing card games with my family. I like to lift weights and want to spend more time hiking. He can speak fluent Spanish and loves a good Ceviche plate!