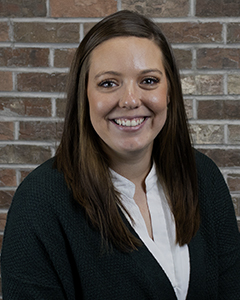 Karlee Tiesler, Director
Karlee spend most of her growing up years in Adrian, Minnesota.  She loved playing volleyball, golf and camping.  In high school, she took an accounting class and immediately excelled and knew it was something that came easy. She found it interesting how everything must balance. She graduated from Mitchell Technical Institute with a degree in Accounting.
She is married and has two children and several pets. When she is not at work, she is either hunting, golfing, playing volleyball, fishing or reading. She can also quote the entire movie of Legally Blonde.