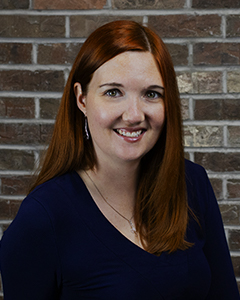 Amanda Patten, EA, Biz Dev Manager
Amanda will be the first to tell you she loves organization, efficiency and a fast-paced environment. This brought her to WCG during tax season years ago and she never left! Amanda originally joined the team as a tax admin, but has found her passion in business development. In 2019, Amanda earned her Enrolled Agent credential from the IRS, and has moved from business development manager to director.
Amanda considers herself a Colorado native. She attended college in Iowa, but returned to the mountain air of Colorado for her permanent home. In her personal life Amanda enjoys spending time with her family, friends and animals. She also loves to sing or curl up with a good book, her dogs and her cat, usually with some kind of snack nearby.  Seriously, during snow storms, we all raid Amanda's desk drawers.  Peach Rings, yum!
Areas of Expertise
Small Business Formations
S Corp Elections