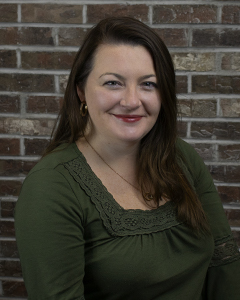 Chelsea Ryan, Tax Team Specialist
Chelsea grew up in Marlborough, Connecticut, staying busy with Girl Scouts, dancing, sports and arts and crafts. Both of her parents were small business owners, which is where her fascination with accounting and business began.
She went back to college while also being a stay-at-home mom to pursue a degree in accounting. Her next endeavor is to study and take the EA exams while working along some of the best in the field (We hope she's talking about us).
When Chelsea is not working, she is spending time with her husband, 4-year-old son and their puppy. They enjoy traveling, getting outdoors, going to sporting events and supporting her son at his soccer and hockey games. If she gets a moment alone, you can find her doing something relaxing like reading, binge-watching Netflix or getting crafty.