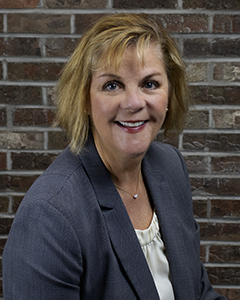 Sally Rhoades, CPA, CFP, Partner
Sally began her tax career in 1988 with Ernst and Young (never heard of them, are they big?) in Nashville and became a CPA licensed in Tennessee in 1989. For 10 years, she followed her Air Force husband all over the world and was a full-time mother of two and a volunteer at various Air Force tax assistance offices. She has lived in Belgium and Germany and has deep experience with expat and military residency issues. Sally joined WCG (formerly Watson CPA Group) in early 2014 and became a licensed CPA in Colorado. In August of 2018 Sally accepted a partnership, and heads up Pod C.
In her spare time, she enjoys camping, tailgating at Air Force football games, and spending time with her two teenagers and husband.
Areas of Expertise
Small business consulting and tax planning
Expat or ex-patriate taxes
Financial and retirement planning