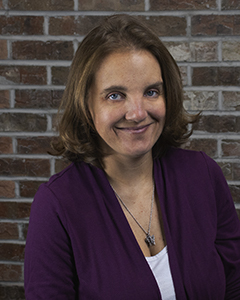 Kelli Harless, Tax Support Supervisor
Kelli is a Colorado native, but she also calls herself a Colorado Springs native. She has lived in this beautiful city her entire life. She grew up playing outside as much as she could. Getting her homework done as soon as she could so that she could go hang out with friends. She thought she wanted to be a teacher, but a creative bug bit her in high school while she was part of the yearbook staff. Journalism was calling her name.
She graduated from the University of Colorado at Colorado Springs, with a BA in Communications-Recording Arts. Her favorite classes were video editing and graphic arts classes, which have both helped to take her to the next level in each step of her career. She recently joined WCG and is excited to spread the word about them and everything they have to offer.
When she is not in the office, she is at home spending time with her family. She is married, has a daughter in preschool and three boxer dogs. The house is only quiet when everyone is sleeping. Being a mom is her hobby. She doesn't take it for granted and if she's not cleaning up her daughter's messes, she is helping create them. Kelli loves being a mom.