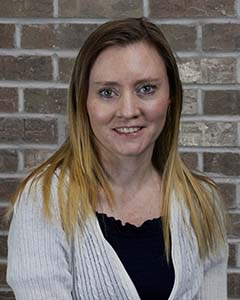 Brittany Carey, Tax Support
Brittany grew up in Colorado Springs, Colorado. As a kid, she loved riding her bike and going to the field behind her house with her friends where they would catch lizards.
She graduated from the University of Colorado Denver in 2014 with a degree in Fine Arts. She found that there were few opportunities available and went back to school. In 2020, she got her certificates in Bookkeeping and Accounting.  She enjoys math and was able to find a career that included math.
Brittany is married with a 3-year-old daughter.  She used to love doing arts and crafts, but it's not so easy with a 3-year-old now.  She is an avid reader and loves to read classics.