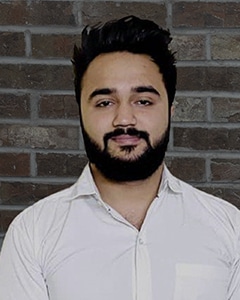 Rohit Kewlani, Tax Manager
Rohit grew up in the Madhya Pradesh, a state which is in India. As a child he spent a lot of time collecting rocks, reading, listening to music, playing outdoors, riding his bike, playing hide and seek or visiting the park.
He graduated with his MBA from the Institute of Professional Education and Research in 2019. His favorite subjects were accounting, economics and business development.
Rohit lives at home with his parents and grandmother. His father is a businessman and his mother is a teacher. His favorite hobbies are watching TV, arts and crafts and hanging out with friends.