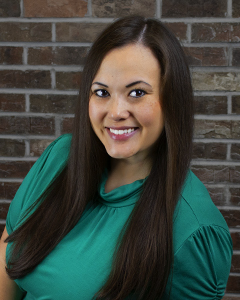 Stephanie Torgerson, EA, Tax Accountant
Stephanie joined our team after tax season was already in progress, and immediately stepped up to the plate! She knew WCG worked at lightening speed when she had applied, interviewed and been offered a position within 18 hours, and she hasn't let up yet!
Before joining WCG full-time Stephanie considered a career in Victim's Advocacy or Accounting (could they be any different?) After being a stay-at-home mom for 6 years, she rejoined the workforce in 2016 and has never looked back.
In her free time (does it count as free time when you have 3 kids?), she and her husband stay busy supporting their children at their classes, lessons and even through temper tantrums. When she does find a rare moment, she enjoys plopping on the couch and binge watching Netflix.