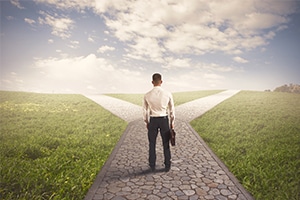 WCG Careers
Posted Friday, May 12, 2023
WCG is always looking for business-oriented public accounting professionals to add to our amazing team. We have been fortunate with rocket growth which is certainly a good problem to have… but a bad one since we need to find capable people who are like-minded. Is that you?
Here are current employment opportunities as of Friday, May 12, 2023.
| | | |
| --- | --- | --- |
| Client Support / Operations | | |
| Client Support / Front Desk | [more] | Closed |
| Client Support Manager | | Closed |
| Executive Assistant | [more] | Closed |
| Operations Manager | | Closed |
| Accounting Services | | |
| Accounting Services (bookkeeper) | [more] | Closed |
| Accounting Services Supervisor | [more] | Open |
| Accounting Services Manager | [more] | Closed |
| Payroll Specialist | [more] | Closed |
| Tax Preparation | | |
| Senior Tax Manager | [more] | Closed |
| Tax Manager | [more] | Open |
| Tax Supervisor | [more] | Open |
| Tax Accountant | [more] | Open |
| Tax Support (seasonal) | [more] | Open |
| Tax Support Supervisor | [more] | Closed |
| Internship (Spring 2023) | [more] | Closed |
All our positions are available at all locations (North Colorado Springs and Mitchell, South Dakota). We entertain 100% remote positions for new team members who have been remote in the past with success. Quality training and absorbing our DNA is strained when limited to Teams, phone calls and emails (but we make it work!).
Our Open positions above are only because we are continuously looking for great people to join our team. WCG is in a good spot with a solid team. We are not filling a position or operating in crisis mode, but we always entertain adding value and contribution to our team.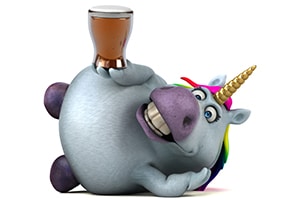 Why is WCG Unique
Here is a quick list of why we think we are unique to the accounting industry-
No billable hours. We use value-based billing.
No A/R. We get paid upfront for our services, except tax preparation (but we collect our fee before we file).
As a firm, we check email on Mondays and Thursdays only, with auto-responders on Tuesdays and Wednesdays that read "Hey, I will respond in 3 days. If you are on fire, please call us!" Email, especially boomerang emails, can suck you in and ruin your whole day.
We are hybrid, but do the same days as a firm each week. During the summer, we are remote on Mondays, Thursdays and Fridays (with the tax team off on Fridays). Outside of summer, we are remote on Tuesdays and Fridays. This ensures when we are together in the office, we are

all

together. Good for potlucks and after work drinks.
We are closed from April's filing day to the first work day in May. We are closed for the week following October's filing deadline. We have several late starts (after Superbowl and July 4), and we have several days off just because.
We disengage from bad engagements frequently. We pay little attention to the billings, but we are sensitive to the fiscally irresponsible client, the tax scammer and the mean person. We want collaborative relationships, otherwise you can add CPA to your shopping list.
We have a Mother's Day List (the MDL) where throughout tax season, everyone adds the good, the bad and the ugly. Then in May, we all get together as a team and go through what we did right, and what things we should forget (and never do again). It is a great exercise in being a better firm.
Training, Starting Dates
We are very aware of the team member experience, and one of those pillars is a strong training foundation. Everyone starts with a series of home study modules including quizzes (oh, don't groan… we could bore you to tears with slide decks if you rather). You are paid for home study.
Start dates for 2023 are June 20, July 18, November 7 and December 5. Yes, we leave room for exceptions such as pre-scheduled vacations, funerals (kidding) and other obligations.
Training is a wonderful distraction, but still a distraction just the same. As such, we limit entry into the WCG team to four times a year. This serves two purposes- we can focus on giving you quality training without taking too much away from our normal duties of serving the client. Remember how we said we are very aware of the team member experience? Limiting entry into WCG keeps our team sanity at functioning levels.
Your first 10 days are mapped out according to your position, and include the following training modules-
9107 Housekeeping
9112 Home Study Review
9115 Website Review
9118 Sharefile Client Portals
9123 Email Text Widget (templated and automated client correspondence)
9128 CanopyTax Workflow
9144 Client Onboarding
As mentioned, from there we have position-specific training modules. Here is a quick sample for tax preparation-
9155 ADP (payroll processing)
9180 SurePrep (tax binder and annotations)
9220 Trial Balance
9147 UltraTax Basics
9250 Business Entity Tax Prep
9270 Individual Tax Prep
9323 Tax Notices
Our training delivery is a mixture of home study, videos, test clients and simulations, and third party programs.
We also have an annual Tax Kickoff at the beginning of the year, and mixed throughout the year are weekly Tax Prep meetings and monthly All-Hands (firmwide) meetings. We also have 2-day Business Consultation training annually. WCG has a 18-24 month calendar that shows all training sessions, office closures and other important activities to help you plan your life in advance.
Who We Are as Accountants
WCG is a progressive firm in Colorado Springs who only engages with small business owners (S Corps, Partnerships, PCs) and complex individual tax preparation. We take a consultative approach to our client engagements by offering routine consultation and a strong focus on planning and business advisory services. Tax return quality and efficiency naturally occurs from periodic client interaction throughout the year.
Charge hours? Not us. Tracking time to the 6-minute increment? No way. While WCG has hourly rates for open-ended projects and other craziness, we operate with a value pricing approach offering fixed fee ranges (some call this impact pricing). We only take on the work we know we can do, and as such we don't need billable hours. Additionally, we assess each team member on their output, not their input. And! Not all output is the same… so many people add value to an operation who don't have a specific deliverable.
Don't get us wrong, however- We have metrics. We have goals. We still must perform and as such we need to monitor operations to ensure success and a great client experience. We must all cross the finish line together.
WCG also embraces technology as much as we can- client portals, client management systems including phone apps, electronic workflow, 100% cloud-based computing, custom online digital forms, etc. Working smarter rather than harder is a part of our fabric. Over 80% of our clients are outside of Colorado. WCG has been a technology leader in so many ways (portals since 2008, home-grown web-based client management system, text messaging clients with stage checks and progress updates since 2014, and many more examples). We are a pioneer in the online accounting space.
We currently have several CPAs and EAs, and we require all accountants to either be on the CPA track or obtain the EA credential within 6-9 months depending on the calendar. With our steady growth of about $500,000 to $600,000 in revenue annually, we are in need of 3-4 additional experienced business-minded tax and accounting professionals to adopt current clients as their own and help run a team.
Culture, Life and Success at WCG
We recently recorded five podcasts hosted by Jason Watson, Senior Partner alongside Jason Schneider, Managing Partner and Megan Oeltjenbruns, Tax Manager. The one on the left is titled Life and Leadership. Here are the other podcasts in video format (all our podcasts are also video-recorded)-
Work Life Balance
Ah, the most watered down phrase of 2022, 2023 and probably 2024. A lot of people look for new opportunities, and one of the primary reasons is "work life balance." At WCG (and stated here and there) we want to work hard, yet play harder. Yes, we are playful and funny, and generally have a good time. At the same time, we have a job to do. Our Tax and Accounting Services teams will easily work 60 hours a week during busy times, but then we drop down to 30 hours a week during slow times (like lovely summers in Colorado). Client Support and Payroll teams tend to work 40 hours a week.
For some people, there is a pleasure in a "decision-less" period of working hard where all you do is eat, sleep and taxes, and then slide into summer with all sorts of free time to draw up ways to break up the week.
We also take a lot of time off as a firm after filing deadlines and around holidays. This is what we call "macro" work life balance. For example, July 4 in 2023 lands on a Tuesday… we are off the Friday before and the 3rd and 4th for a 5-day weekend… Yay! Then we all work remotely on Wednesday and Thursday. Basically, on Thursday, June 29 we will all scatter for the mountains until Tuesday, July 11 with 2 days of remote work sandwiched in.
Then there is "micro" work life balance. WCG is compensating you for the work that you produce on an annual basis, and not in the manner in which you do it. If your circadian rhythm is more of a night owl, then you might work Noon to 9PM. Others like to break things up… get up early, get some work done, go to the gym for a couple of hours, get more work done, run some errands, cook dinner, and then get a little more work done. The micro work like balance is up to you. As Jason Watson says, "grades are a deodorant for bad behavior in school. Production is a deodorant for bad behavior at work." WCG takes care of the macro portion.
Our team has a can-do persona and is basically No BS. If your fuel is to work hard when it's needed and screw around when it's not, you'll fit right in. If not, that is OK, but WCG and our team might not be the best fit.
Having said all this, we are very aware of the team member experience- the 3-way balance of excellent client service, spending quality time with friends and family, and everyone's individual satisfaction from a job well done.
Our Ideal Candidate
Our ideal candidate… a successful WCG team member… is-
One who has an exceptional work ethic (we need do-ers… if you want to only talk about taxes and accounting, and not do taxes and accounting, we're not for you)
One who has a high capacity for learning and the relentless pursuit in improving their craft,
One who embraces technology and thrives in a paperless environment,
One who can throw, and catch, a Frisbee one-handed (for obvious reasons),
One who has the desire to advance the team's goals ahead of their own,
One who is always… truly always… willing to go above and beyond the normal call of duty for others,
One who loves a long winding drive along the mountains for a beer in Telluride,
One who is not timid or afraid to take on and complete challenging and perhaps undesirable projects (having said this, we don't let a bunch of garbage enter our fortress), and
One who expresses their ideas, displeasures, points and counterpoints openly and honestly.
Everyone at WCG has these traits, or at least fakes them. We are bit nutty, Yes, but we unfortunately expect everyone who joins our team to be similar in most ways. See Human Resources below for more descriptors.
Benefits
The following benefits are offered by WCG Inc. for full-time, permanent employees: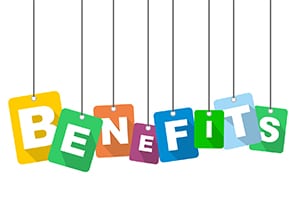 Group health insurance (WCG pays for the employee's first tier premiums; family and dependents are pre-tax deducted). There are three different plans / levels, and one has an HSA option (click here for plan summaries).
Group life insurance ($50,000), short- and long-term disability insurance.
401k plan with matching (up to 3.5%, vested 20% per year).
Employee Stock Ownership, including possible Partner buy-In. Our 6th and 7th Partners were on the team for less than 4 years (but they also kicked butt, so they basically compressed time and created their own path).
Company provided cell phone (since we use RingCentral as our phone system).
Flexible hours (standard core hours are 8:30AM to 4:30PM, but can be modified for your specific needs… are you a midnight owl or an early bird?).
Unlimited paid time off for salaried positions (hourly positions earn up to 16 days annually based on 2,080 hours).
Remote work of 2-3 days per week is encouraged for most positions (assessed, customized and approved on a case by case basis with some employees being 100% remote).
Reduced staffing on Fridays May thru August, October and November (some employees are required to work some closed Fridays and is usually rotated on a volunteer basis).
Small enough where you can make a difference yet large enough to have career opportunity (see our team).
All salaried positions must work 2,000 hours annually / 12-month trailing period. See Projected Hour Table by Week as an example. This is not a billable hours threshold, but rather hours working on WCG related activities. Holidays and other office closures count towards the 2,000 hours (e.g., Thanksgiving would contribute 8 hours towards the 2,000-hour requirement). PTO and other employee-requested leaves do not count towards the 2,000-hour requirement.
Another example- we are closed from the April filing day through the first day in May. This time counts towards your 2,000 hour requirement.
Human Resources
We continue to look for like-minded employees to be solid contributors to our team. We can teach you anything… but we cannot infuse certain traits into cemented personalities. So… in addition to the accountant job descriptions above we are looking for-
Client-Centric Attitude
We do not believe the customer is always right. They can be difficult, they can be jerks and they can be wrong. On the other hand, we need to make every client feel like they are the only client. You must be helpful. You must be able to shift your approach when explaining something the client doesn't understand.
Organized
Must have excellent organizational skills and have an attention to detail. No kidding.
Playful
We are not dull or stuffy. We throwback beers and cocktails at 4:05PM on Fridays during tax season since drinking before 4:00PM is considered irresponsible by Tina. Check out our Social Hour page.
We take the work that we do seriously, but we don't take ourselves seriously.
Hustle
Given the size of our staff and the demands of our wonderful clients, our pace is blazing. If you approach everything with the same level of energy, this isn't the firm for you. Yes, we mess around and have a laugh. No, we are not all business all the time. But… when there is a pile of crud on your desk (or more appropriately your workflow dashboard), you need to find that extra gear and get a move on while maintaining accuracy, customer service and work attitude. Therefore, you must be able to hustle when you can and slow it down when required. Throw in your air pods and hunker down.
Approachable
You must be able to take the bad with the good. Accounting is inherently a negative business since all we do is look for things that are wrong (the client seems to take the same approach, don't they?). If you are looking for only kudos, hugs and rainbows, then this will be a tough environment. If you are a professional accountant looking to improve your craft, then you'll fit right in. We want to do a better job tomorrow than we did today.
And Yes, we provide all kinds of feedback through our RAVEs (Recognizing A Valued Employee), Wall of Fame (client kudos) and positive Google, Yelp and SurveyMonkey responses. You are going to stumble because… well… you are human. We'll pick you up, give you some pointers on avoiding the pitfall and move along.
Procedure Oriented
We've created training manuals, procedures and checklists. While we leave room for anomalies and outliers, we need you to embrace the concept of standard operating procedures.
Mentor Skills
You must be able to mentor others on your team and critique their work product. If you don't like having difficult conversations and prefer to hope things change naturally, working alongside our team will be tough. Heroes run towards the danger and professionals, including accountants, run towards the problem. Perhaps accountants only walk briskly towards the problem, but you get the idea.
Hopefully this didn't blow you up too badly.
How to Apply
Here is the step by step process-
Click on the button below to complete a quick questionnaire and upload your resume.
If we like your detailed and thoughtful responses, we will swipe right and send an email to schedule a 40-minute call to get some additional housekeeping out of the way for you and for us. We are quick to respond (within 12-24 hours); please check junk or spam folders.
If things go well, an in-person interview is scheduled to have a fun-filled conversation… read that again… a conversation, a dialogue about you, us and how we see it all coming together. Unlike dating, neither party gets to put a toe in the water. A lot of commitment comes from the interview alone.
If you need airline tickets for the in-person interview we typically reimburse you immediately following the interview. We can also set up a video conference as well (but hugs, handshakes and office tours are preferred). There might be a second in-person interview as well.
For a list of in-person interview questions, please review the following-
Colorado Springs Location
We are located at the entrance of the Flying Horse community on the southwest corner of Highway 83 and Flying Horse Club Drive. We about 35 minutes from south Denver and about 25 minutes from downtown Colorado Springs.
WCG Inc.
2393 Flying Horse Club Drive
Colorado Springs, CO 80921
Tour Video
Do you want a tour of our office space? Sure, why not! We are super proud of our space especially the social lounge, so please forgive us if we brag it up a bit.
Thank you in advance for your interest in WCG. We truly wish you the best in your search and in your career!