Tax Accountants
Posted Thursday, August 27, 2020
WCG is always looking for professionals and tax accountants to add to our team. We have been fortunate with rocket growth which is certainly a good problem to have… but a bad one since we need to find capable people who are like-minded. Is that you?
Here are current employment opportunities as of Saturday, November 14, 2020.
| | |
| --- | --- |
| Client Support (admin assistant) | Open |
| Senior Tax Manager (and Branch Manager) | Open |
| Tax Manager | Open |
| Payroll Manager | Closed |
| Senior Staff Accountant | Open |
| Staff Accountant III | Closed |
| Staff Accountant II | Closed |
| Staff Accountant I | Closed |
| Staff Accountant Bookkeeper | Open |
| Business Development | Closed |
| Marketing Chief | Closed |
Exciting News! WCG open another office in Englewood (South Denver) office on October 4. All our positions are available at either location (North Colorado Springs or South Denver).
Who We Are as Accountants
WCG is a progressive firm in Colorado Springs and Englewood (South Denver) who only engages with small business owners (S Corps, Partnerships, PCs) and complex individual tax preparation. We take a consultative approach to our client engagements by offering unlimited consultation and a strong focus on planning and business advisory services. Tax return quality and efficiency naturally occurs from periodic client interaction throughout the year.
We embrace technology as much as we can- client portals, client management systems including phone apps, custom online digital forms, etc. Working smarter rather than harder is a part of our fabric. Over 80% of our clients are outside of Colorado.
We currently have several CPAs and EAs, and we require all accountants to either be on the CPA track or obtain the EA credential within 6 months. With our steady growth of about $500,000 to $600,000 in revenue annually, we are in need of 3-4 additional experienced business oriented tax and accounting professionals to adopt current clients as their own and help run a team.
What We Crave
We crave people who are smart, compassionate and hard-working. You need to be an accountant at heart, have a high capacity to learn, and love the work. Make no mistake… we are all driven and motivated at WCG. We unfortunately expect everyone who joins our team to be the same. See Human Resources below for more descriptors.
Benefits
The following benefits are offered by WCG Inc. for full-time, permanent employees:
Group health insurance (WCG pays up to $378 for the employee; family and dependents are pre-tax deducted). There are three different plans / levels, and one has an HSA option.
Group life insurance ($50,000), short- and long-term disability insurance.
401k plan with matching (up to 3.5%, vested 20% per year).
Employee Stock Ownership, including possible Partner buy-In.
Cell phone allowance (no, not so you have to work 24-7 but to be plugged in from time to time).
Flexible hours (standard core hours are 8:30AM to 4:30PM, but can be modified for your specific needs).
Unlimited paid time off for salaried positions (hourly positions earn up to 16 days annually based on 2,080 hours).
Remote work is encouraged for most positions (assessed, customized and approved on a case by case basis with some employees being 100% remote).
Reduced Staffing on Fridays May thru August, October and November (some employees are required to work some closed Fridays and is usually rotated on a volunteer basis).
Small enough where you can make a difference yet large enough to have career opportunity (see our team).
All salaried positions must work 2,000 hours annually / 12-month trailing period. See Projected Hour Table by Week as an example. Holidays and other office closures count towards the 2,000 hours (e.g., Thanksgiving would contribute 8 hours towards the 2,000-hour requirement). PTO and other employee-requested leaves do not count towards the 2,000-hour requirement.
Accountant Job Descriptions
Click on the buttons below for exciting job descriptions including qualifications.
Human Resources
We continue to look for like-minded employees to be solid contributors to our team. We can teach you anything… but we cannot infuse certain traits into cemented personalities. So… in addition to the accountant job descriptions above we are looking for-
Client Centric Attitude
We do not believe the customer is always right. They can be difficult, they can be jerks and they can be wrong. On the other hand, we need to make every client feel like they are the only client. You must be helpful. You must be able to shift your approach when explaining something the client doesn't understand.
Organized
Must have excellent organizational skills and have an attention to detail. No kidding.
Playful
We are not dull or stuffy. We throwback beers and cocktails at 4:05PM on Fridays during tax season since drinking before 4:00PM is considered irresponsible by Tina. Check out our Social Hour page.
We take the work that we do seriously, but we don't take ourselves seriously.
Hustle
Given the size of our staff and the demands of our wonderful clients, our pace is blazing. If you approach everything with the same level of energy, this isn't the firm for you. Yes, we mess around and have a laugh. No, we are not all business all the time. But… when there is a pile of crud on your desk, you need to find that extra gear and get a move on while maintaining accuracy, customer service and work attitude. Therefore, you must be able to hustle when you can and slow it down when required. Throw in your air pods and hunker down.

Approachable
You must be able to take the bad with the good. Accounting is inherently a negative business since all we do is look for things that are wrong. If you are looking for only kudos, hugs and rainbows, then this will be a tough environment. If you are a professional accountant looking to improve your craft, then you'll fit right in. We want to do a better job tomorrow than we did today.
Procedure Oriented
We've created training manuals, procedures and checklists. While we leave room for anomalies and outliers, we need you to embrace the concept of standard operating procedures.
Mentor Skills
You must be able to mentor others on your team and critique their work product. If you don't like having difficult conversations and prefer to hope things change naturally, this position might not be for you. Heroes run towards the danger and professionals, including accountants, run towards the problem.
Hopefully this didn't blow you up too badly.
How to Apply
Here is the step by step process-
Send a resume and a brief cover letter to jobs@wcginc.com.
If we swipe right, we will reply to your email with some basic questions. We are quick to respond (within 12-24 hours); please check junk or spam folders.
If we like your detailed and thoughtful emailed responses, we will hop on a 40-minute call to get some additional housekeeping out of the way for you and for us.
If things go well, an in-person interview is scheduled to have a conversation… read that again… a conversation, a dialogue about you, us and how we see it all coming together. Unlike dating, neither party gets to put a toe in the water. A lot of commitment comes from the interview alone.
If you need airline tickets for the in-person interview we typically reimburse you immediately following the interview. We can also set up a video conference as well (but hugs, handshakes and office tours are preferred). There might be a second in-person interview as well.
For a list of in-person interview questions, please review the following-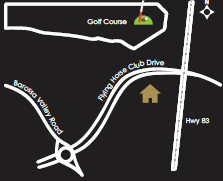 Location
We are located at the entrance of the Flying Horse community on the southwest corner of Highway 83 and Flying Horse Club Drive. We about 35 minutes from south Denver and about 25 minutes from downtown Colorado Springs.
WCG Inc.
2393 Flying Horse Club Drive
Colorado Springs, CO 80921
Tour Video
Do you want a tour of our office space? Sure, why not! We are super proud of our space especially the social lounge, so please forgive us if we brag it up a bit.
Thank you in advance for your interest in WCG. We truly wish you the best in your search and in your career!