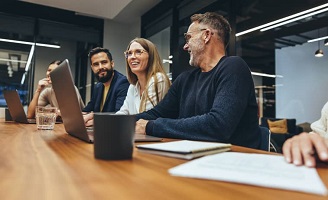 Online Tax Accountant
Posted Sunday, March 15, 2020
With everyone freakin' out about the Coronavirus (and me recovering from Deschutes Virus from their amazing IPA), perhaps it is time to revisit some of the personal services that people need such as an online accountant. Haircuts pose a problem for an online interaction. Dentistry, nope. But an online tax accountant is a snap! Yeah, it might be a shift in the paradigm… but long before we had this panic, tax preparation was shifting to a virtual tax preparation engagement.
Online Tax Filing
WCG has been remotely preparing tax returns since 2007 using secure online client portals, text messaging, videoconferencing, and other technologies. While many CPA firms now offer client portals, we needed to leverage the online world much earlier in our firm's history. Why? I was an airline pilot for 17 years… and prior to the Tax Cuts and Jobs Act of 2017, pilots and flight attendants had a unique tax situation with per diem and travel expenses. So being a tax-minded person in the tax accountant business allowed me to help this type of taxpayer as their online accountant.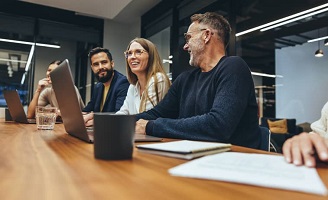 However, an airline employee is historically very nomadic. Moving from airline to airline, and moving from domicile to domicile required WCG to create process and procedures to prepare tax returns remotely as an online tax accountant. As time marched on, other clients found this way of doing business to be wonderful.
Why spend time out of your workweek to meet with your tax accountant? Wouldn't you rather sit in the comfort of your PJs or Snuggie collection sippin' on a nice latte while you upload tax documents to your CPA? Of course you would! Heck, prior to moving into our own office, I had a client one floor down from us who would rather send us his stuff remotely than walk up a flight of stairs to see us. I saw him more in the bathroom than I did in the office.
Also, since most tax documents come to you as a PDF, printing this information out, scheduling an appointment and driving to your CPA seems outdated. Correction… it is outdated. Fast forward… it is March 15, 2020, and the world is losing its mind with the Coronavirus. Social distancing. 6 and 250 become household numbers. Grocery stores with empty shelves. Quarantines. Yuck!
Online Tax Preparation
So… how about leveraging an online accountant to prepare your tax returns. Contactless. No touching. No hugs and handshakes (bummer). A traditional industry of face to face meetings and discussions about your tax returns is now shifting to virtual tax filings with phone calls, emails, and portals. Join the growing crowd of online tax filing and skip the hand sanitizer.
To get started with one of our amazing online accountants, visit some of the buttons below.