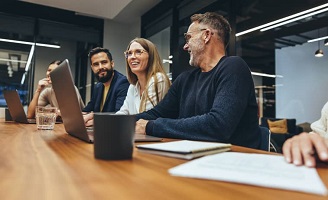 2019 Income Tax Payments Extended by IRS
Posted March 17, 2020
Update March 20, 2020, Treasury Secretary has also extended the tax filing deadline from April 15 to July 15.
Two things…
As reported by NBC New York, Fortune and Wall Street Journal,
The U.S. government will postpone the April 15 tax-payment deadline for millions of individuals, giving Americans another 90 days to pay their 2019 income-tax bills in an unprecedented move. The IRS, using authority under President Trump's national-emergency declaration, will waive interest and penalties as well, Treasury Secretary Steven Mnuchin said at the White House Tuesday. The delay is available to people who owe $1 million or less and corporations that owe $10 million or less, Mr. Mnuchin said.
This certainly takes the anxiety out of making income tax payments from a federal perspective, but each state might be different. We suspect states will fall into line, but we encourage everyone to keep the gas pedal buried and get those darn tax returns filed just the same.
There are two penalties; failure to file and failure to pay. Prior to the update, there was still a requirement to file on time… just not pay on time. Now both of those are extended to July 15, 2020.
Federal tax refunds will be processed as usual. Not sure how this impacts 401k and IRA contributions (sorry). Estimated tax payments for Q1 remain due April 15 (again, as far as we know).
Online Tax Accountant
WCG has been built for remote tax preparation as online tax accountants from the beginning of our firm (thank you pilots and flight attendants!). Over 80% of our clients are outside Colorado. In addition, WCG has been built for all staff members to work from home. Long before all this craziness, we already had remote setups including telephones (both physical handsets and apps on our cell phones). Employees were already encouraged to work from home one day per week.
We've had this figured out! And we can handle all your tax needs without disruption. Thanks again!
Jason Watson, CPA is the Managing Partner of WCG Inc., a business consultation and tax preparation CPA firm located in Colorado Springs, and is the author of Taxpayer's Comprehensive Guide on LLC's and S Corps which is available online and from average retailers.