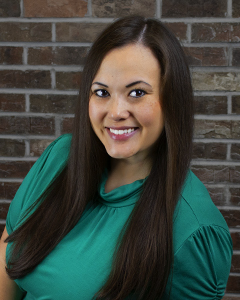 Press Release: Stephanie Torgerson Named Payroll Manager
Posted October 10, 2018
WCG (formerly Watson CPA Group) is excited to announce Stephanie Torgerson as our new Payroll Manager.
Processing payroll and payroll services takes a special person. For most of our S Corp shareholders, payroll is processed quarterly. There is a lot of back and forth, adjustments and issues that need to be sorted out each quarter. We liken it to a mini-tax season every March, June, September and December.
That's the recurring stuff. There is a lot of front-end work getting payroll accounts opened. Some states are super easy, California and Colorado for example, and some states are super tough like Georgia and Pennsylvania. Some business owners don't think a payroll account is needed in Florida or Texas, or other income tax-free states, but states administer unemployment and as such accounts are needed everywhere.
There is also a lot of back-end work dealing with problems throughout the country. The IRS is easy, but states and tiny little local jurisdictions can really complicate the heck out of payroll. And… if you think the IRS and other taxing jurisdictions are crazy about income taxes, they are fanatical about payroll taxes.
Therefore, payroll services are a big deal. A huge deal. It is way more than simply writing a payroll check; that is easy. Anyone can do that. Also, payroll can't be screwed up… not paying your employees, or not paying or filing your payroll taxes is disastrous. A Payroll Manager needs to be a special person… a person with an attention to detail and strong organizational skills… a person who doesn't rattle too easily… and that person for WCG (formerly Watson CPA Group) is Stephanie Torgerson.
Stephanie has already worked on the payroll team since she started in late 2017. She is also pursuing her Enrolled Agent credential and hopes to have that wrapped up by summer of 2019. Update: She completed her EA examinations, and is now an Enrolled Agent.
We welcome Stephanie Torgerson as WCG (formerly Watson CPA Group)'s Payroll Manager. Congratulations to Stephanie!