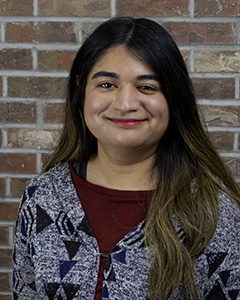 Mona Skelton, Tax Accountant
Mona grew up in Houston and then New Jersey. As a kid, she enjoyed playing tennis and spending time with family. She went to Rutgers University, graduating with a Bachelor of Science degree in accounting and minored in psychology. She enjoys how the accounting profession is structured, and it seemed practical to go into a profession that offered job security.
In her spare time, you can find Mona with her husband and two cats. Her husband loves to off road, so they are always on a trail on the weekend. During the week, Mona loves being at home.