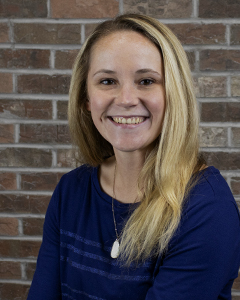 Megan Jefferies, Tax Accountant
Megan grew up in a couple different small towns and suburbs near Austin, TX.  Soccer was her first love, playing it from 5-years-old to 20.
She attended the University of Texas at San Antonio and finished her undergrad in May of 2016. She enjoyed accounting and finance subjects.  She has always enjoyed math and numbers. When she took her first accounting course in college, everything came naturally. T charts stole her heart.
Outside of the office, you can find Megan with the only man in her life, her dog, Ralph.  She also enjoys exercising, hiking, adventures in the mountains, touring breweries and watching most sports.