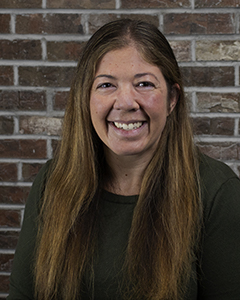 Christi Norman, Payroll Specialist
Christi grew up in Colorado Springs. As a kid she loved to swim, roller skate and hula hoop.  She graduated from the University of Colorado at Colorado Springs in 2006. Her favorite subjects in college were Calculus and finance.
She likes it when things balance and enjoys numbers and spreadsheets.  Perfect for the accounting field.
Outside of work, you can find Christi with her two daughters and their Boxer Beagle named Freckles. She enjoys the incline, tennis and soaking up the Colorado sunshine.  She also participates in Crossfit.