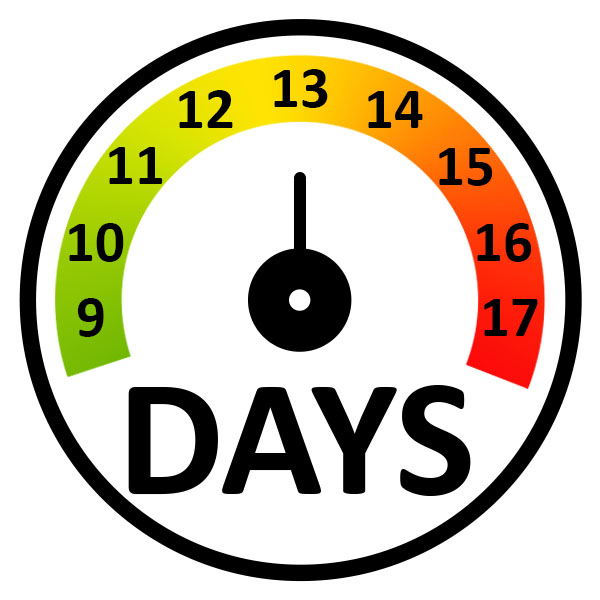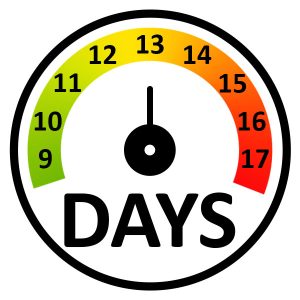 Service Level Agreement
Posted, Monday, February 27, 2023
WCG prepares tax returns in first-in first-out order and our turnaround times for tax return preparation vary depending on the time of year. Our resources are fixed, but tax return data starts off low in January, ramps up in February, peaks in March and then tapers off in April. As such, our turnaround times are about 10-12 days in January, and 15-18 days in February and March (see March Logjam below too). Our Service Level Agreement (turnaround time) starts after we get everything that we need from you including answers to our questions and clarifications.
Currently, as of the week of February 27 our turnaround time is about 9-10 days for S Corps and Partnerships and 15-17 days for individuals (Form 1040). This includes the weekends.

If you are freaking out because of external deadlines (home mortgage, FAFSA application, pending divorce, etc.), please contact us so we can create a plan and manage expectations for your unique situation.
We also have 3 different buckets. One bucket is for our simplified tax returns (what we call FasTrack) and another bucket is for our routine tax returns. Our third bucket is for our complicated tax returns which are reviewed with the client and commonly extended into August and September. This is all an attempt to find efficiencies and provide excellent client service.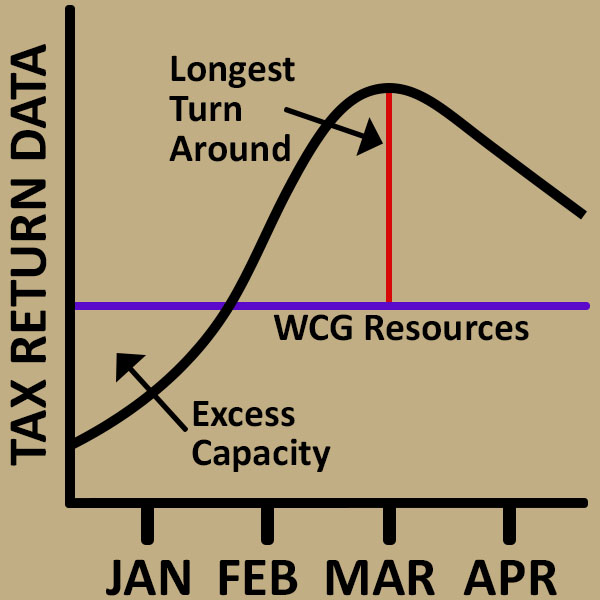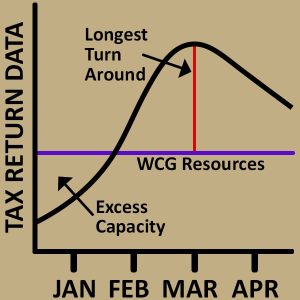 March Logjam
Around March 1 or so, our attention is engulfed with business entity tax returns (S Corps and Partnerships) which are due March 15. The earlier you can track down W-2s, 1098s, 1099s and other tax documents, the better for everyone. We hope you understand as we attempt to balance firm resources with client needs and filing deadlines.
Having said that, we have a small dedicated team who primarily prepares individual tax returns (Form 1040) to help offset this logjam.
College Interns
WCG gives back to our accounting community by routinely hiring college students to provide seasonal tax support to our Tax Accountants and Tax Managers. We encourage them to communicate directly with you, the wonderful client, to gather necessary information and keep things moving along. Everyone was new at some point in their careers, so please try to extend extra grace and patience as our Tax Support Team interacts with you. If at any time communication is breaking down, please reach out to your Client Manager directly.
WCG is a full service consultation and tax preparation firm, and we look forward to working with you!