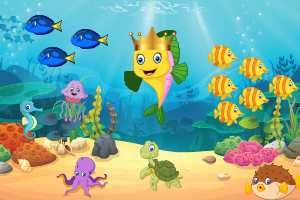 Wealth Management Firms
Posted September 30, 2018
When it comes to wealth management firms there are lots of fish in the sea. And just like fish and your in-laws, after about three days you find out your wealth management firm stinks. The relationship you have with your wealth will be enduring for three to four decades, not days, and you need to find a wealth management firm and subsequent relationship that is sustainable.
Look for wealth management firms that do more than simply sell financial products and advice. We love to hear stories about solutions being pitched on the first meeting without ever knowing what the problem or objective is. Anyone can throw some cash at some investments, and consider it wealth management. Not true. Your wealth management firm should be your advocate by helping you achieve your financial goals. This is not a transactional relationship- it must be humanistic.
Just like an NFL player walking into the GM's office, you are at a wealth management firm to talk about two things- You. And your money. In the beginning, you talk and they listen.
Also, there are many wealth management firms who employ a "one size fits all" strategy and attempt to jam all of their clients' square pegs into the same round hole. A great analogy is a house- everyone's house has four walls and a roof. But what's make a house your home is the finer details such as carpet, wall colors, backsplahses, light fixtures, etc. Choose a wealth management firm that will create a custom, comprehensive, and flexible financial plan with your best interests in mind. And Yes, WCG (formerly Watson CPA Group) can help you get pointed in the right direction!
A Comprehensive Manager of Your Wealth
Seek out wealth management firms that take a team approach. You've heard the phrase "jack of all trades, but master of none"? Look for a team of experts in their individual fields. A great wealth management team will have depth by being made up of advisors in a variety of disciplines such as financial advisors, estate planning attorneys, insurance specialists, certified public accountants, tax professionals and business consultants. Finding an investment expert is important, but having access to a team of specialists who can answer insurance, accounting and legal questions is just as important.
A wealth management firm should be more than a group of investment advisors, it should be a comprehensive manager of your wealth. You can think of them kind of like a financial concierge that employs a strategy for each wealth consideration-
Accumulation
Accumulating your wealth is the fun and sexy part. And this is where most wealth management firms stop. They accumulate your wealth but don't take the necessary and somewhat boring steps in preserving it or helping you transfer it.
Preservation
Why accumulate wealth if you don't preserve and protect it? You can consider this akin to risk management. Do you want all your wealth to be spent on long-term care? Do you want to have a slip on your rental property and find yourself on the short end of a credible lawsuit? Consider that more people die going down Mount Everest– hard to get to the top, harder to get back home.
Transfer
Every life comes with a death sentence. And we've never seen a funeral hearse with a trailer hitch. Transferring your wealth is a consideration, and transferring it wisely is critical. Do you want to meter your heirs inheritance? Do you want to control things from the grave? Are you concerned about inheritance taxes?
A quality wealth management firm will take all these wealth considerations, and incorporate them into a broad financial plan. Need help? No worries- WCG (formerly Watson CPA Group) is a Colorado Springs tax, accounting and consultation firm, and we work with Colorado Springs and Denver wealth management firms to ensure you are on the right path.
What Does It All Mean?
As you search through all of the "fish in the sea" to find a great wealth management firm for you, just remember these key points:
Seek out a wealth manager who will be your personal and financial advocate, treating you like a human being and not just a client.
Look for a wealth management firm who has depth in a variety of disciplines, and tackles all the wealth considerations including accumulation, preservation and transfer.
Find the fit that makes you feel comfortable beyond the 1s and 0s, allowing you to sleep well at night.