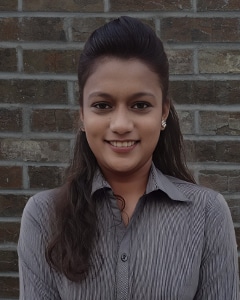 Rajvi Shah, Tax Accountant
Rajvi grew up in a city named Ahmedabad, which is a heritage city of India. She loved arts and crafts as a kid. She graduated in 2021 from Prince M C Shah College of Commerce. Her favorite subjects were statistics and law. She choose accounting because accounting is needed in all kinds of businesses, whether small or big.
Right now she is unmarried and focused on her career and work life. In her free time she loves being a part of social events, doing arts and crafts like home decor and participating in sports.