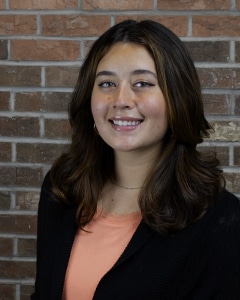 Scooby Hulsey, Accounting Services Supervisor
Scooby grew up in Las Vegas, Nevada, though her family is originally from San Diego, California. As a kid, she was always on the water, either at the beach or in the pool. She graduated from the University of Colorado at Colorado Springs with her Bachelor of Science in Business Administration. Her favorite subjects were in Finance, Quantitative Analysis for Business and Business Law.
Outside of work, Scooby and her partner Cameron have a puppy named Wallen, which they love to spend time with and treat as a first child. She spends a lot of time with her mother and little sister, enjoys spending time with her Ohana, traveling, and trying new restaurants. Scooby has played music almost all of her life. She plays the piano and tenor saxophone.