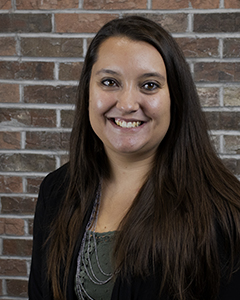 Sadie Richardson, CPA, Tax Supervisor
Sadie grew up in Colorado Springs, Colorado. She spent most of her summers at the barn riding her friend's horses. She also enjoyed rock climbing, kayaking, and hiking at summer camp every year.
Math has always been her favorite subject overall, but she enjoyed all of her tax and accounting classes. She graduated from the University of Northern Colorado (in Greeley) in 2012 with a Bachelors in Business Administration. Then, in 2018, she graduated from CU Denver with a Masters of Accounting. She discovered that she likes helping people and having knowledge that was valuable in real life experiences.
Sadie got married in 2022. During the summer, she likes to camp, hike, kayak and travel. She has also been trying to teach herself how to ski. She enjoys watching hockey.  You might also find her traveling to different breweries and restaurants through out Colorado.