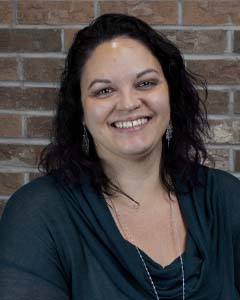 Sabrina Podpora, Tax Support
Sabrina grew up with a father in the Navy, which meant that they lived in a few different places throughout the country. When her father retired, they settled in Northwestern Pennsylvania, in a small town called Albion. She spent many years participating in marching band and performing in school theater.
She graduated in 2020 with a degree in Accounting from the Colorado State University-Global Campus.  She is currently pursuing her master's degree in professional accounting.  Math has always been a strong suit for her.  Her grandfather was also an Accountant, and it was something they would often discuss.
Sabrina got married right out of high school and they are still going strong 19 years later. She has two kids and two dogs.  In her spare time, she would read every day if she could.  She also like spending time with her kids, playing games and watching movies. When schedules allow, Sabrina and her husband also enjoy spending time together, watching TV shows, movies or sports.