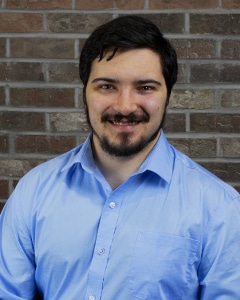 Nicholas Bandeira, Tax Support
Nicholas grew up in Colorado Springs and spent a few years living on an Army base in southern Germany. He was an avid reader of fantasy books and liked playing video games as a kid. He graduated in 2019 with a Bachelor's in Politics. He was good at math in high school and in college discovered that he liked his accounting classes.
In his spare time, Nicholas likes watching YouTube and playing video games. While he doesn't read as much as he used to, you may also find him listening to an audio book as an alternative.