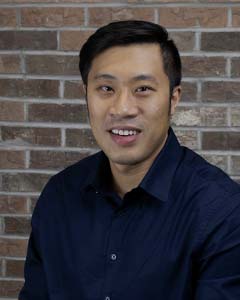 Nha Tran, Tax Support
Nha grew up in Vietnam and played soccer as a kid.  He graduated from the University of Colorado at Colorado Springs with a double major in Finance and Accounting. While in school, he figured out that accounting is necessary for any business and decided to make it his career.
He spends his free time with his wife and three-year-old corgi.  He goes to the gym, plays soccer if he has the chance and hangs out with his family.