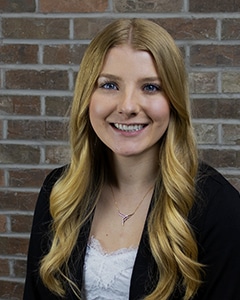 Megan Ernest, Tax Support
Megan grew up in a small town of 315 people in Western Nebraska. Her family had a cattle ranch where she spent part of her childhood helping her dad. She also played sports like volleyball, basketball, dance and track.
She currently attends with University of Colorado Colorado Springs. She is pursuing her business major with an emphasis in accounting and management.  Her accounting teacher in high school inspired her to pursue it.  She likes to be apart of accounting industry because it has so much to offer for a variety of businesses.
In Megan's free time she likes to go on road trips, hang out with friends, spend time outdoors and relax. During the summer she likes to go hiking and in the winder she loves going to the mountains to snowboard with her friends.