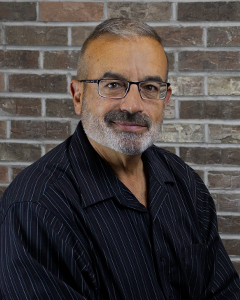 Keith Pearce, CPA, Tax Manager
Keith spent his childhood growing up in multiple places. With a father in the Army, he attended 14 schools before he graduated, living in Houston, Austin, England, Germany, Colorado Springs and Indianapolis.  As a kid and even still today, he is a risk taker, much to his family's displeasure.
He went to college later in life, he wanted to get a job that made some decent money. He graduated from the University of Houston in 1990. He specializes in Expatriate taxation and multi-state. He also has a niche with professional athletes (MLB in particular).
Keith has been married for 25 years. He has three daughters. The whole family lives on a farm with three horses, two cows, 45 chickens, 13 continental rabbits, three goats, three cats, five dogs and 50,000 bees. His youngest daughter is 18 and is part of the Pikes Peak Rangerettes and rides in rodeos.
You can also find Keith playing loud guitars, riding fast motorcycles, via ferrata rock climbing, scuba diving and riding his tractor. Remember that part where we said he was a risk taker still? He spends most of time outside of work, working on the farm as well.