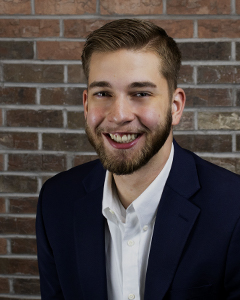 Joseph Bassett, EA, Branch Director
Joseph Bassett joined our team as a seasonal preparer, and right away we realized we couldn't let him go! He is currently wrapping up his undergraduate degree at UCCS in Colorado Springs. He plans on continuing his education by earning his MBA, and then sitting for the CPA exam.
Joseph has been drawn to the accounting field by his desire to help clients. He loves seeing the light bulb click for clients after he explains a complex tax situation. He also enjoys helping clients save on self-employment taxes (who doesn't at WCG?) and understand the tax implications of living overseas, which made him a perfect addition to Pod C!
Outside of work (or school) Joseph enjoys working out and looking for new restaurants as a reward for his hard work!