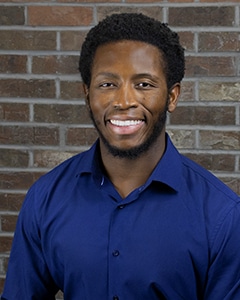 Jerome Frimpong, Tax Support
Jerome grew up in Aurora, Colorado. He loved playing in the neighborhood with his friends from school and going to the local field to play football or soccer.
He is currently attending the University of Colorado Colorado Springs, where he will graduate in December of this year. His favorite subjects were his information system courses. He choose accounting because he likes how it makes him feel like a financial detective being able to identify variances with financials and solve those issues.
In his free time, Jerome likes to work out and go on hikes with friends.