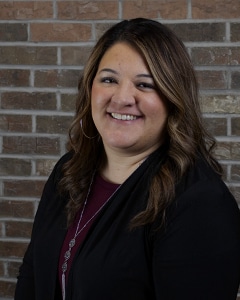 April Navarro, Executive Assistant
April grew up in Southern California and moved to Colorado in 2010. She has an Associates in Social and Behavior Sciences. She enjoys learning about people from various cultures. She choose Accounting because she like working with numbers.
When April is not in the office you can find her spending time with family and friends. She is married, has 10 year old twins, and 2 yorkies. She enjoys snuggling up on the couch and watching a good movie.